Product Description
1.Product Description
 
This Gear shaft, Herringbone Gear Shaft, Bevel Gear, Eccentric Shaft mainly used on vessel engine, fan internal gear
2.1. Gear Shaft Processing
Gear Shaft drawing CHECK, Make Forging Mold, Forging Mold Quality Inspection Check, Machine Processing, Check Size\Hardness\Surface Finish and other technical parameters on drawing. 
2.2. Herringbone Gear Shaft Package
Spray anti-rust oil on Herringbone Gear Shaft, Wrap waterproof cloth around Gear Shaft for reducer, Prepare package by shaft shape&weight to choose steel frame, steel support or wooden box etc.
2.3. OEM Customized Gear Shaft
We supply OEM SERVICE, customized herringbone gear shaft with big module, more than 1tons big weight, more than 3m length, 42CrMo/35CrMo or your specified required material gear shaft. 
2.Product Technical info.
Module
m
Range: 5~70
Gear Teeth Number
z
OEM by drawing's technical parameters
Teeth Height
H
OEM by drawing's technical parameters
Teeth Thickness
S
OEM by drawing's technical parameters
Tooth pitch
P
OEM by drawing's technical parameters
Tooth addendum
Ha
OEM by drawing's technical parameters
Tooth dedendum
Hf
OEM by drawing's technical parameters
Working height
h'
OEM by drawing's technical parameters
Bottom clearance
C
OEM by drawing's technical parameters
Pressure Angle
α
OEM by drawing's technical parameters
Helix Angle, 
 
OEM by drawing's technical parameters
Surface hardness
HRC
Range: HRC 50~HRC63(Quenching)
Hardness:
HB
Range: HB150~HB280; Hardening Tempering/ Hardened Tooth Surface 
Surface finish
 
Range: Ra1.6~Ra3.2
Tooth surface roughness
Ra
Range: ≥0.4
Gear Accuracy Grade
 
Grade Range: 5-6-7-8-9 (ISO 1328)
Length
L
Range: 0.8m~10m
Weight
Kg
Range: Min. 100kg~Max. 80tons Single Piece
Gear Position
 
Internal/External Gear
Toothed Portion Shape
 
Spur Gear/Bevel/Spiral/Helical/Straight
Shaft shape
 
Herringbone Gear Shaft / Gear Shaft / Eccentric Shaft / Spur Gear / Girth Gear / Gear Wheel
Material
Forging/
Casting
Forging/ Casting 45/42CrMo/40Cr or OEM
Manufacturing Method
 
Cut Gear
Gear Teeth Milling
 
√
Gear Teeth Grinding
 
√
Heat Treatment
 
Quenching /Carburizing
Sand Blasting
 
Null
Testing
 
UT\MT
Trademark
 
TOTEM/OEM
Application
 
Gearbox, Reducer,
Petroleum,Cement,Mining,Metallurgy etc.
Wind driven generator,vertical mill reducer,oil rig helical gear,petroleum slurry pump gear shaft
Transport Package
 
Export package (wooden box, steel frame etc.)
Origin
 
China
HS Code
 
8483409000
Material Comparison List
 STEEL CODE GRADES COMPARISON
CHINA/GB
ISO
ГΟСТ
ASTM
JIS
DIN
45
C45E4
45
1045
S45C
CK45
40Cr
41Cr4
40X
5140
SCr440
41Cr4
20CrMo
18CrMo4
20ХМ
4118
SCM22
25CrMo4
42CrMo
42CrMo4
38XM
4140
SCM440
42CrMo4
20CrMnTi
 
18XГT
 
SMK22
 
20Cr2Ni4
 
20X2H4A
 
 
 
20CrNiMo
20CrNiMo2
20XHM
8720
SNCM220
21NiCrMo2
40CrNiMoA
 
40XH2MA/
40XHMA
4340
SNCM439
40NiCrMo6/
36NiCrMo4
20CrNi2Mo
20NiCrMo7
20XH2MA
4320
SNCM420
 
3.Totem Service
TOTEM Machinery focus on supplying GEAR SHAFT, ECCENTRIC SHAFT, HERRINGBONE GEAR, BEVEL GEAR, INTERNAL GEAR and other parts for transmission devices & equipments(large industrial reducers & drivers). Which were mainly used in the fields of port facilities, cement, mining, metallurgical industry etc. We invested in several machine processing factories,forging factories and casting factories,relies on these strong reliable and high-quality supplier network, to let our customers worry free. 
TOTEM Philosophy: Quality-No.1, Integrity- No.1, Service- No.1 
24hrs Salesman on-line, guarantee quick and positive feedback. Experienced and Professional Forwarder Guarantee Log. transportation.
4.About TOTEM
1. Workshop & Processing Strength
2. Testing Facilities
3. Customer Inspection & Shipping
5. Contact Us
ZheJiang CZPT Machinery Co.,Ltd
 
Facebook: ZheJiang Totem
| | |
| --- | --- |
| Material: | Alloy Steel |
| Load: | Drive Shaft |
| Stiffness & Flexibility: | Forging |
| Journal Diameter Dimensional Accuracy: | It5-It9 |
| Axis Shape: | Straight Shaft |
| Shaft Shape: | Customized |
Customization:

Available

|

Customized Request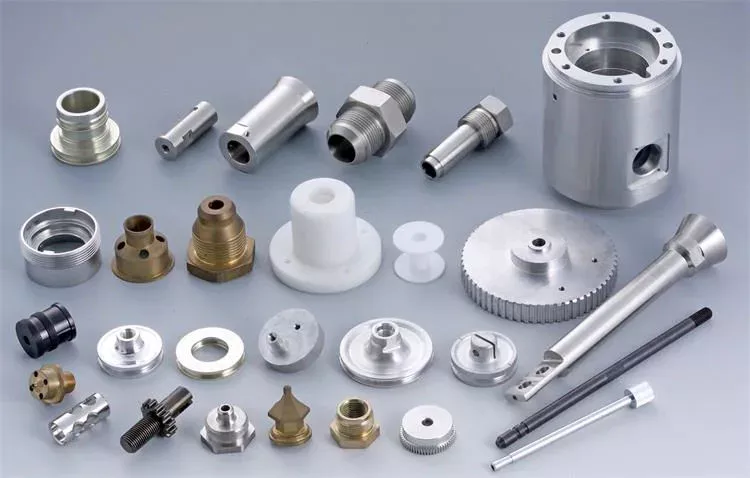 Applications of Spline Couplings
A spline coupling is a highly effective means of connecting two or more components. These types of couplings are very efficient, as they combine linear motion with rotation, and their efficiency makes them a desirable choice in numerous applications. Read on to learn more about the main characteristics and applications of spline couplings. You will also be able to determine the predicted operation and wear. You can easily design your own couplings by following the steps outlined below.
Optimal design
The spline coupling plays an important role in transmitting torque. It consists of a hub and a shaft with splines that are in surface contact without relative motion. Because they are connected, their angular velocity is the same. The splines can be designed with any profile that minimizes friction. Because they are in contact with each other, the load is not evenly distributed, concentrating on a small area, which can deform the hub surface.
Optimal spline coupling design takes into account several factors, including weight, material characteristics, and performance requirements. In the aeronautics industry, weight is an important design factor. S.A.E. and ANSI tables do not account for weight when calculating the performance requirements of spline couplings. Another critical factor is space. Spline couplings may need to fit in tight spaces, or they may be subject to other configuration constraints.
Optimal design of spline couplers may be characterized by an odd number of teeth. However, this is not always the case. If the external spline's outer diameter exceeds a certain threshold, the optimal spline coupling model may not be an optimal choice for this application. To optimize a spline coupling for a specific application, the user may need to consider the sizing method that is most appropriate for their application.
Once a design is generated, the next step is to test the resulting spline coupling. The system must check for any design constraints and validate that it can be produced using modern manufacturing techniques. The resulting spline coupling model is then exported to an optimisation tool for further analysis. The method enables a designer to easily manipulate the design of a spline coupling and reduce its weight.
The spline coupling model 20 includes the major structural features of a spline coupling. A product model software program 10 stores default values for each of the spline coupling's specifications. The resulting spline model is then calculated in accordance with the algorithm used in the present invention. The software allows the designer to enter the spline coupling's radii, thickness, and orientation.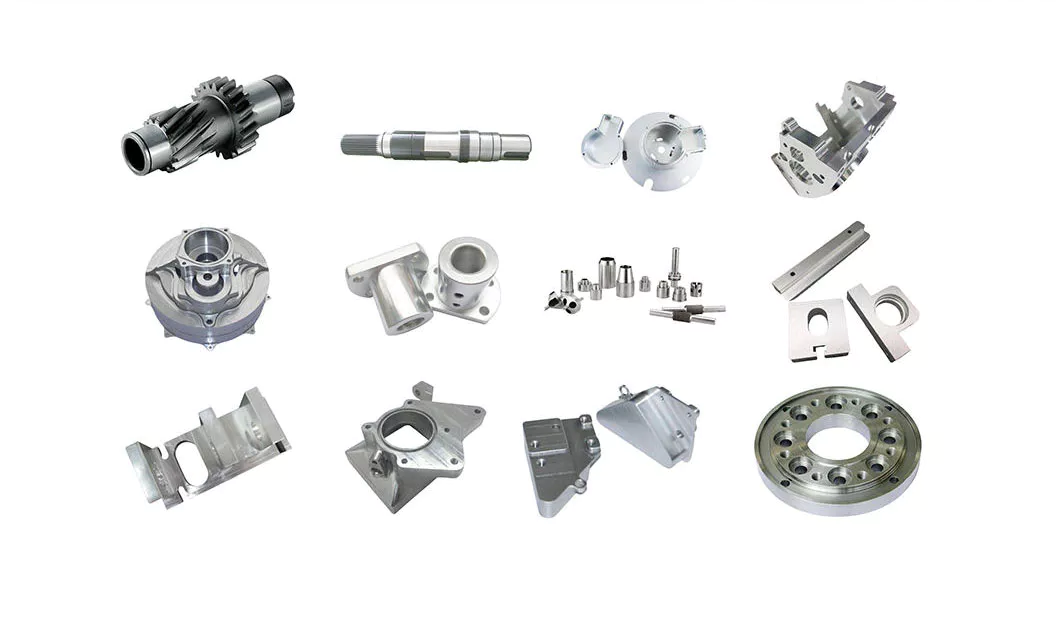 Characteristics
An important aspect of aero-engine splines is the load distribution among the teeth. The researchers have performed experimental tests and have analyzed the effect of lubrication conditions on the coupling behavior. Then, they devised a theoretical model using a Ruiz parameter to simulate the actual working conditions of spline couplings. This model explains the wear damage caused by the spline couplings by considering the influence of friction, misalignment, and other conditions that are relevant to the splines' performance.
In order to design a spline coupling, the user first inputs the design criteria for sizing load carrying sections, including the external spline 40 of the spline coupling model 30. Then, the user specifies torque margin performance requirement specifications, such as the yield limit, plastic buckling, and creep buckling. The software program then automatically calculates the size and configuration of the load carrying sections and the shaft. These specifications are then entered into the model software program 10 as specification values.
Various spline coupling configuration specifications are input on the GUI screen 80. The software program 10 then generates a spline coupling model by storing default values for the various specifications. The user then can manipulate the spline coupling model by modifying its various specifications. The final result will be a computer-aided design that enables designers to optimize spline couplings based on their performance and design specifications.
The spline coupling model software program continually evaluates the validity of spline coupling models for a particular application. For example, if a user enters a data value signal corresponding to a parameter signal, the software compares the value of the signal entered to the corresponding value in the knowledge base. If the values are outside the specifications, a warning message is displayed. Once this comparison is completed, the spline coupling model software program outputs a report with the results.
Various spline coupling design factors include weight, material properties, and performance requirements. Weight is one of the most important design factors, particularly in the aeronautics field. ANSI and S.A.E. tables do not consider these factors when calculating the load characteristics of spline couplings. Other design requirements may also restrict the configuration of a spline coupling.
Applications
Spline couplings are a type of mechanical joint that connects two rotating shafts. Its two parts engage teeth that transfer load. Although splines are commonly over-dimensioned, they are still prone to fatigue and static behavior. These properties also make them prone to wear and tear. Therefore, proper design and selection are vital to minimize wear and tear on splines. There are many applications of spline couplings.
A key design is based on the size of the shaft being joined. This allows for the proper spacing of the keys. A novel method of hobbing allows for the formation of tapered bases without interference, and the root of the keys is concentric with the axis. These features enable for high production rates. Various applications of spline couplings can be found in various industries. To learn more, read on.
FE based methodology can predict the wear rate of spline couplings by including the evolution of the coefficient of friction. This method can predict fretting wear from simple round-on-flat geometry, and has been calibrated with experimental data. The predicted wear rate is reasonable compared to the experimental data. Friction evolution in spline couplings depends on the spline geometry. It is also crucial to consider the lubrication condition of the splines.
Using a spline coupling reduces backlash and ensures proper alignment of mated components. The shaft's splined tooth form transfers rotation from the splined shaft to the internal splined member, which may be a gear or other rotary device. A spline coupling's root strength and torque requirements determine the type of spline coupling that should be used.
The spline root is usually flat and has a crown on one side. The crowned spline has a symmetrical crown at the centerline of the face-width of the spline. As the spline length decreases toward the ends, the teeth are becoming thinner. The tooth diameter is measured in pitch. This means that the male spline has a flat root and a crowned spline.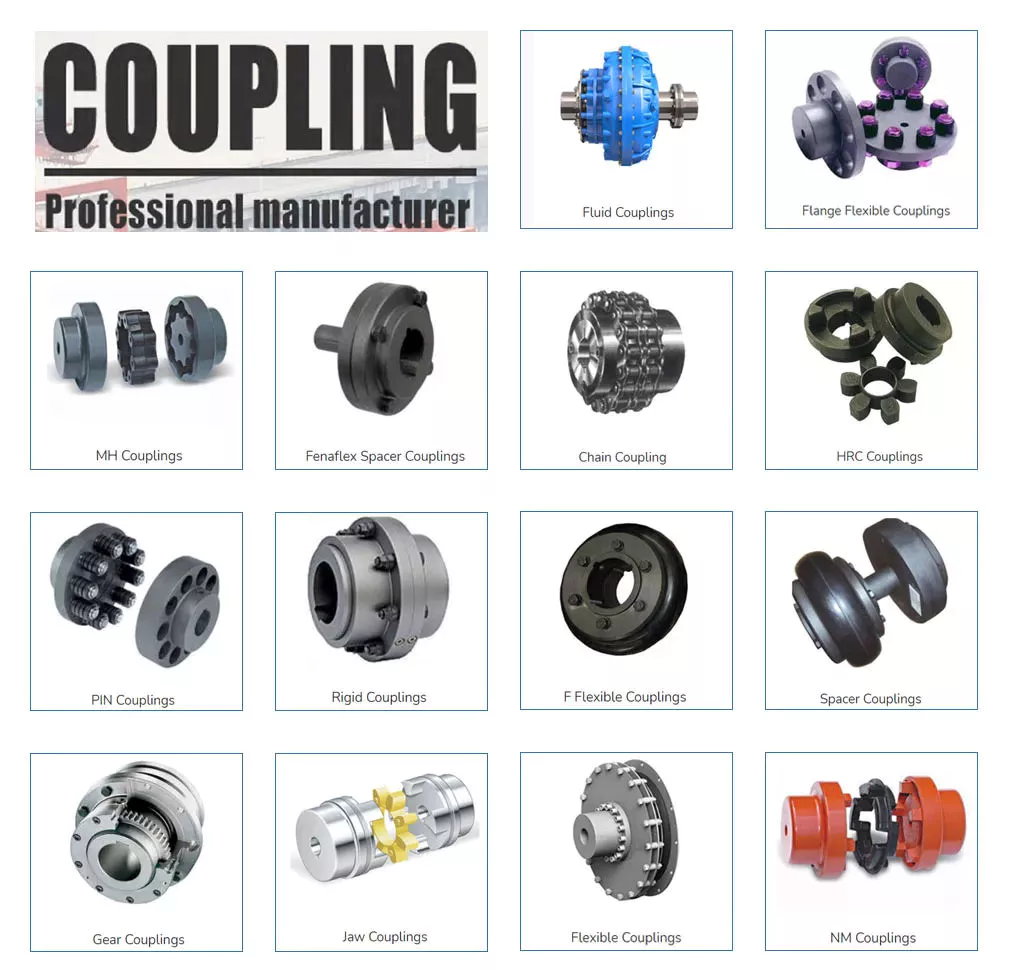 Predictability
Spindle couplings are used in rotating machinery to connect two shafts. They are composed of two parts with teeth that engage each other and transfer load. Spline couplings are commonly over-dimensioned and are prone to static and fatigue behavior. Wear phenomena are also a common problem with splines. To address these issues, it is essential to understand the behavior and predictability of these couplings.
Dynamic behavior of spline-rotor couplings is often unclear, particularly if the system is not integrated with the rotor. For example, when a misalignment is not present, the main response frequency is one X-rotating speed. As the misalignment increases, the system starts to vibrate in complex ways. Furthermore, as the shaft orbits depart from the origin, the magnitudes of all the frequencies increase. Thus, research results are useful in determining proper design and troubleshooting of rotor systems.
The model of misaligned spline couplings can be obtained by analyzing the stress-compression relationships between two spline pairs. The meshing force model of splines is a function of the system mass, transmitting torque, and dynamic vibration displacement. This model holds when the dynamic vibration displacement is small. Besides, the CZPT stepping integration method is stable and has high efficiency.
The slip distributions are a function of the state of lubrication, coefficient of friction, and loading cycles. The predicted wear depths are well within the range of measured values. These predictions are based on the slip distributions. The methodology predicts increased wear under lightly lubricated conditions, but not under added lubrication. The lubrication condition and coefficient of friction are the key factors determining the wear behavior of splines.



editor by CX 2023-05-25
Guarantee: 5 several years
Applicable Industries: Strength & Mining, Other
Bodyweight (KG): .3
Showroom Spot: None
Video outgoing-inspection: Offered
Equipment Check Report: Offered
Marketing and advertising Kind: New Item 2571
Warranty of main elements: 5 several years
Main Components: Bearing, Gearbox, Gear
Construction: Gear
Substance: steel, plastic, aluminum, metal, stainless metal
Merchandise Title: metallic spur equipment
Software: operating system
floor remedy: black coating, Motorbike rear sprocket 428H 36T for CD110 phosphorization
Measurement: m=.5 to m=8, Z≥6, 10mm≤ D≤500mm
Processing: CNC Machining
OEM: OEM Companies Offered
Standard or Nonstandard: Nonstandard Equipment Wheel
Colour: Necessity
Item: AL Metal Stainless steel Copper spur metallic gear wheel
Packaging Details: Every single laptop packed with rust-evidence paper and then with a mesh belt packaging. Then they are packed in cartons.Packing in wooden situations when it is essential
Port: XiaMen
Specification
| | |
| --- | --- |
| item | Milling Machine CNC Reducer Gearbox Transmission Major Modest Pinion Spur Gears |
| Condition | New |
| Warranty | 1.5 years |
| Shape | Pinion |
| Applicable Industries | Manufacturing Plant |
| | 1 |
| Showroom Area | None |
| Video outgoing-inspection | Not Available |
| Machinery Take a look at Report | Not Offered |
| Marketing Kind | New Merchandise 2571 |
| Warranty of core factors | 1 12 months |
| Core Parts | Gear |
| Place of Origin | China |
| | ZheJiang |
| Material | 20CrMnTiH |
| Processing | Hobbing |
| Standard or Nonstandard | Standard |
| Tooth Profile | Bevel Equipment |
| | 22.5 Diploma |
| Product Identify | metal spur gear |
| Application | operating system |
| Material | aluminum, steel, stainless metal |
| surface treatment | black coating, phosphorization |
| Size | m=.5 to m=8, Z≥6, Manufacturing unit Immediate Sale Air Compressor Skillfully Designed Industrial Silent Air Compressor Oil-Less Air Compressor 10mm≤ D≤500mm |
| Processing | CNC Machining |
| OEM | OEM Services Provided |
| Standard or Nonstandard | Nonstandard Gear Wheel |
| Color | Requirement |
| Item | AL Metal Stainless metal Copper spur metal gear wheel |
Related Merchandise Merchandise Classes Company Profile Manufacturing unit Show Payment & Shipping FAQ Q : Can I get a sample? A: Of course, we can provide totally free samples for stock things. You just require to spend transport cost If it is a custom made product, there may possibly be CZPT charge occured. Q : How long for generation? A: We have numerous dimensions of inventory, we can ship out in 3-ten times for inventory things. Q : What is your payment time period? A: Payment phrase is usually thirty% TT in progress, Tailored Higher Aspect Hole Precision Stainless Steel Spline Shaft 70% by duplicate B/L. Q : Do you have QC ? A: Of course, we have QC crew who will inspect uncooked substance, each and every procedure in the course of production, goods measurement and mechanical residence, testing result will be loaded in laptop Q : Is the test report traceable? A: Yes, examination report for every batch is loaded in laptop with thorough report, we can get it out at any time. Q : Are you maker or Trader? Reducer Gearbox Transmission Udl Motor Speed Variator Equipment Pushed Jacks1 fifty Ratio Speed Reducer Gearbox A: We are a company. Home
What Are the Advantages of a Splined Shaft?
If you are looking for the right splined shaft for your machine, you should know a few important things. First, what type of material should be used? Stainless steel is usually the most appropriate choice, because of its ability to offer low noise and fatigue failure. Secondly, it can be machined using a slotting or shaping machine. Lastly, it will ensure smooth motion. So, what are the advantages of a splined shaft?
Stainless steel is the best material for splined shafts
When choosing a splined shaft, you should consider its hardness, quality, and finish. Stainless steel has superior corrosion and wear resistance. Carbon steel is another good material for splined shafts. Carbon steel has a shallow carbon content (about 1.7%), which makes it more malleable and helps ensure smooth motion. But if you're not willing to spend the money on stainless steel, consider other options.
There are two main types of splines: parallel splines and crowned splines. Involute splines have parallel grooves and allow linear and rotary motion. Helical splines have involute teeth and are oriented at an angle. This type allows for many teeth on the shaft and minimizes the stress concentration in the stationary joint.
Large evenly spaced splines are widely used in hydraulic systems, drivetrains, and machine tools. They are typically made from carbon steel (CR10) and stainless steel (AISI 304). This material is durable and meets the requirements of ISO 14-B, formerly DIN 5463-B. Splined shafts are typically made of stainless steel or C45 steel, though there are many other materials available.
Stainless steel is the best material for a splined shaft. This metal is also incredibly affordable. In most cases, stainless steel is the best choice for these shafts because it offers the best corrosion resistance. There are many different types of splined shafts, and each one is suited for a particular application. There are also many different types of stainless steel, so choose stainless steel if you want the best quality.
For those looking for high-quality splined shafts, CZPT Spline Shafts offer many benefits. They can reduce costs, improve positional accuracy, and reduce friction. With the CZPT TFE coating, splined shafts can reduce energy and heat buildup, and extend the life of your products. And, they're easy to install – all you need to do is install them.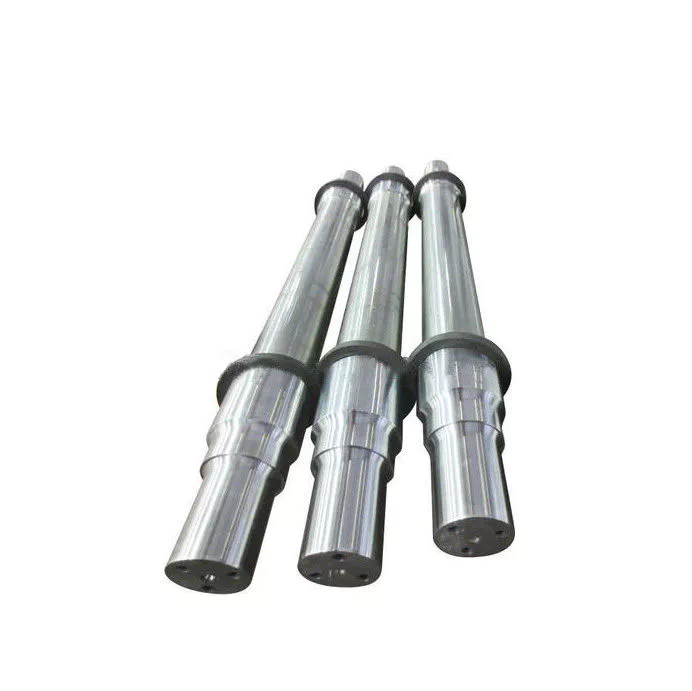 They provide low noise, low wear and fatigue failure
The splines in a splined shaft are composed of two main parts: the spline root fillet and the spline relief. The spline root fillet is the most critical part, because fatigue failure starts there and propagates to the relief. The spline relief is more susceptible to fatigue failure because of its involute tooth shape, which offers a lower stress to the shaft and has a smaller area of contact.
The fatigue life of splined shafts is determined by measuring the S-N curve. This is also known as the Wohler curve, and it is the relationship between stress amplitude and number of cycles. It depends on the material, geometry and way of loading. It can be obtained from a physical test on a uniform material specimen under a constant amplitude load. Approximations for low-alloy steel parts can be made using a lower-alloy steel material.
Splined shafts provide low noise, minimal wear and fatigue failure. However, some mechanical transmission elements need to be removed from the shaft during assembly and manufacturing processes. The shafts must still be capable of relative axial movement for functional purposes. As such, good spline joints are essential to high-quality torque transmission, minimal backlash, and low noise. The major failure modes of spline shafts include fretting corrosion, tooth breakage, and fatigue failure.
The outer disc carrier spline is susceptible to tensile stress and fatigue failure. High customer demands for low noise and low wear and fatigue failure makes splined shafts an excellent choice. A fractured spline gear coupling was received for analysis. It was installed near the top of a filter shaft and inserted into the gearbox motor. The service history was unknown. The fractured spline gear coupling had longitudinally cracked and arrested at the termination of the spline gear teeth. The spline gear teeth also exhibited wear and deformation.
A new spline coupling method detects fault propagation in hollow cylindrical splined shafts. A spline coupling is fabricated using an AE method with the spline section unrolled into a metal plate of the same thickness as the cylinder wall. In addition, the spline coupling is misaligned, which puts significant concentration on the spline teeth. This further accelerates the rate of fretting fatigue and wear.
A spline joint should be lubricated after 25 hours of operation. Frequent lubrication can increase maintenance costs and cause downtime. Moreover, the lubricant may retain abrasive particles at the interfaces. In some cases, lubricants can even cause misalignment, leading to premature failure. So, the lubrication of a spline coupling is vital in ensuring proper functioning of the shaft.
The design of a spline coupling can be optimized to enhance its wear resistance and reliability. Surface treatments, loads, and rotation affect the friction properties of a spline coupling. In addition, a finite element method was developed to predict wear of a floating spline coupling. This method is feasible and provides a reliable basis for predicting the wear and fatigue life of a spline coupling.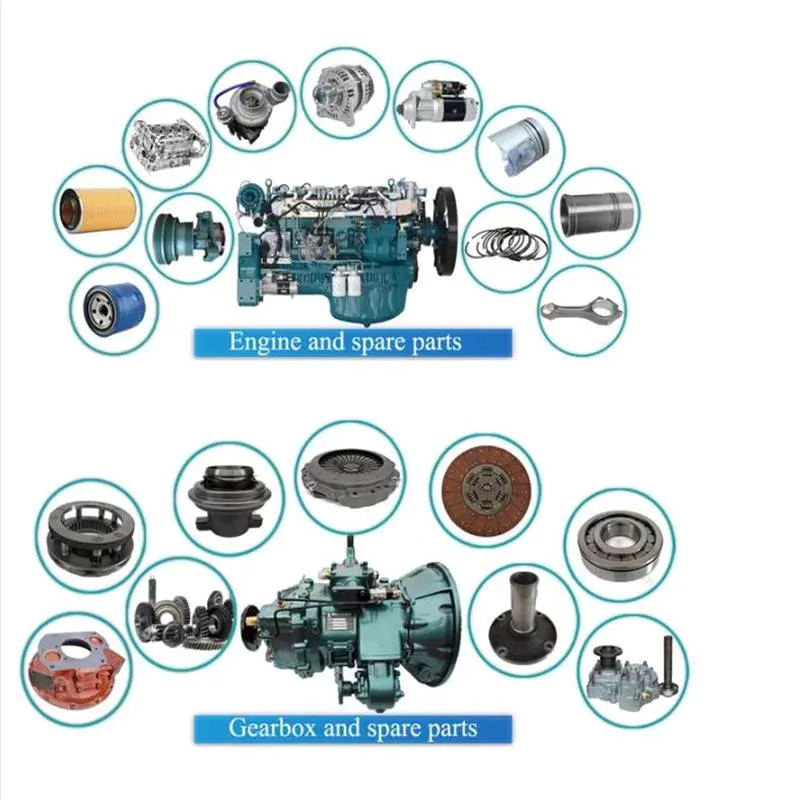 They can be machined using a slotting or shaping machine
Machines can be used to shape splined shafts in a variety of industries. They are useful in many applications, including gearboxes, braking systems, and axles. A slotted shaft can be manipulated in several ways, including hobbling, broaching, and slotting. In addition to shaping, splines are also useful in reducing bar diameter.
When using a slotting or shaping machine, the workpiece is held against a pedestal that has a uniform thickness. The machine is equipped with a stand column and limiting column (Figure 1), each positioned perpendicular to the upper surface of the pedestal. The limiting column axis is located on the same line as the stand column. During the slotting or shaping process, the tool is fed in and out until the desired space is achieved.
One process involves cutting splines into a shaft. Straddle milling, spline shaping, and spline cutting are two common processes used to create splined shafts. Straddle milling involves a fixed indexing fixture that holds the shaft steady, while rotating milling cutters cut the groove in the length of the shaft. Several passes are required to ensure uniformity throughout the spline.
Splines are a type of gear. The ridges or teeth on the drive shaft mesh with grooves in the mating piece. A splined shaft allows the transmission of torque to a mate piece while maximizing the power transfer. Splines are used in heavy vehicles, construction, agriculture, and massive earthmoving machinery. Splines are used in virtually every type of rotary motion, from axles to transmission systems. They also offer better fatigue life and reliability.
Slotting or shaping machines can also be used to shape splined shafts. Slotting machines are often used to machine splined shafts, because it is easier to make them with these machines. Using a slotting or shaping machine can result in splined shafts of different sizes. It is important to follow a set of spline standards to ensure your parts are manufactured to the highest standards.
A milling machine is another option for producing splined shafts. A spline shaft can be set up between two centers in an indexing fixture. Two side milling cutters are mounted on an arbor and a spacer and shims are inserted between them. The arbor and cutters are then mounted to a milling machine spindle. To make sure the cutters center themselves over the splined shaft, an adjustment must be made to the spindle of the machine.
The machining process is very different for internal and external splines. External splines can be broached, shaped, milled, or hobbed, while internal splines cannot. These machines use hard alloy, but they are not as good for internal splines. A machine with a slotting mechanism is necessary for these operations.



editor by czh 2023-02-19