Product Description
You can kindly find the specification details below:
HangZhou Mastery Machinery Technology Co., LTD helps manufacturers and brands fulfill their machinery parts by precision manufacturing. High precision machinery products like the shaft, worm screw, bushing, couplings, joints……Our products are used widely in electronic motors, the main shaft of the engine, the transmission shaft in the gearbox, couplers, printers, pumps, drones, and so on. They cater to different industries, including automotive, industrial, power tools, garden tools, healthcare, smart home, etc.
Mastery caters to the industrial industry by offering high-level Cardan shafts, pump shafts, and a bushing that come in different sizes ranging from diameter 3mm-50mm. Our products are specifically formulated for transmissions, robots, gearboxes, industrial fans, and drones, etc.
Mastery factory currently has more than 100 main production equipment such as CNC lathe, CNC machining center, CAM Automatic Lathe, grinding machine, hobbing machine, etc. The production capacity can be up to 5-micron mechanical tolerance accuracy, automatic wiring machine processing range covering 3mm-50mm diameter bar.
Key Specifications:
| | |
| --- | --- |
| Name | Shaft/Motor Shaft/Drive Shaft/Gear Shaft/Pump Shaft/Worm Screw/Worm Gear/Bushing/Ring/Joint/Pin |
| Material | 40Cr/35C/GB45/70Cr/40CrMo |
| Process | Machining/Lathing/Milling/Drilling/Grinding/Polishing |
| Size | 2-400mm(Customized) |
| Diameter | φ5.5(Customized) |
| Diameter Tolerance | 0.01mm |
| Roundness | 0.003mm |
| Roughness | Ra0.4 |
| Straightness | 0.008mm |
| Hardness | HRC45-50 |
| Length | 60mm(Customized) |
| Heat Treatment | Customized |
| Surface treatment | Coating/Ni plating/Zn plating/QPQ/Carbonization/Quenching/Black Treatment/Steaming Treatment/Nitrocarburizing/Carbonitriding |
Quality Management:
Raw Material Quality Control: Chemical Composition Analysis, Mechanical Performance Test, ROHS, and Mechanical Dimension Check
Production Process Quality Control: Full-size inspection for the 1st part, Critical size process inspection, SPC process monitoring
Lab ability: CMM, OGP, XRF, Roughness meter, Profiler, Automatic optical inspector
Quality system: ISO9001, IATF 16949, ISO14001
Eco-Friendly: ROHS, Reach.
Packaging and Shipping:  
Throughout the entire process of our supply chain management, consistent on-time delivery is vital and very important for the success of our business.
Mastery utilizes several different shipping methods that are detailed below:
For Samples/Small Q'ty: By Express Services or Air Fright.
For Formal Order: By Sea or by air according to your requirement.
Mastery Services:
One-Stop solution from idea to product/ODM&OEM acceptable
Individual research and sourcing/purchasing tasks
Individual supplier management/development, on-site quality check projects
Muti-varieties/small batch/customization/trial orders are acceptable
Flexibility on quantity/Quick samples
Forecast and raw material preparation in advance are negotiable
Quick quotes and quick responses
General Parameters:

If you are looking for a reliable machinery product partner, you can rely on Mastery. Work with us and let us help you grow your business using our customizable and affordable products.
| | |
| --- | --- |
| Material: | Carbon Steel |
| Load: | Drive Shaft |
| Stiffness & Flexibility: | Stiffness / Rigid Axle |
| Journal Diameter Dimensional Accuracy: | IT6-IT9 |
| Axis Shape: | Straight Shaft |
| Shaft Shape: | Real Axis |
Customization:

Available

|

Customized Request
How does the design of a spline shaft affect its performance?
The design of a spline shaft plays a crucial role in determining its performance characteristics. Here's a detailed explanation:
1. Torque Transmission:
The design of the spline shaft directly affects its ability to transmit torque efficiently. Factors such as the spline profile, number of splines, and engagement length influence the torque-carrying capacity of the shaft. A well-designed spline profile with optimized dimensions ensures maximum contact area and load distribution, resulting in improved torque transmission.
2. Load Distribution:
A properly designed spline shaft distributes the applied load evenly across the engagement surfaces. This helps to minimize stress concentrations and prevents localized wear or failure. The design should consider factors such as spline profile geometry, tooth form, and surface finish to achieve optimal load distribution and enhance the overall performance of the shaft.
3. Misalignment Compensation:
Spline shafts can accommodate a certain degree of misalignment between the mating components. The design of the spline profile can incorporate features that allow for angular or parallel misalignment, ensuring effective power transmission even under misaligned conditions. Proper design considerations help maintain smooth operation and prevent excessive stress or premature failure.
4. Torsional Stiffness:
The design of the spline shaft influences its torsional stiffness, which is the resistance to twisting under torque. A stiffer shaft design reduces torsional deflection, improves torque response, and enhances the system's overall performance. The shaft material, diameter, and spline profile all contribute to achieving the desired torsional stiffness.
5. Fatigue Resistance:
The design of the spline shaft should consider fatigue resistance to ensure long-term durability. Fatigue failure can occur due to repeated or cyclic loading. Proper design practices, such as optimizing the spline profile, selecting appropriate materials, and incorporating suitable surface treatments, can enhance the fatigue resistance of the shaft and extend its service life.
6. Surface Finish and Lubrication:
The surface finish of the spline shaft and the lubrication used significantly impact its performance. A smooth surface finish reduces friction, wear, and the potential for corrosion. Proper lubrication ensures adequate film formation, reduces heat generation, and minimizes wear. The design should incorporate considerations for surface finish requirements and lubrication provisions to optimize the shaft's performance.
7. Environmental Considerations:
The design should take into account the specific environmental conditions in which the spline shaft will operate. Factors such as temperature, humidity, exposure to chemicals, or abrasive particles can affect the shaft's performance and longevity. Suitable material selection, surface treatments, and sealing mechanisms can be incorporated into the design to withstand the environmental challenges.
8. Manufacturing Feasibility:
The design of the spline shaft should also consider manufacturing feasibility and cost-effectiveness. Complex designs may be challenging to produce or require specialized manufacturing processes, resulting in increased production costs. Balancing design complexity with manufacturability is crucial to ensure a practical and efficient manufacturing process.
By considering these design factors, engineers can optimize the performance of spline shafts, resulting in enhanced torque transmission, improved load distribution, misalignment compensation, torsional stiffness, fatigue resistance, surface finish, and environmental compatibility. A well-designed spline shaft contributes to the overall efficiency, reliability, and longevity of the mechanical system in which it is used.
What materials are commonly used in the construction of spline shafts?
Various materials are commonly used in the construction of spline shafts, depending on the specific application requirements. Here's a list of commonly used materials:
1. Steel:
Steel is one of the most widely used materials for spline shafts. Different grades of steel, such as carbon steel, alloy steel, or stainless steel, can be employed based on factors like strength, hardness, and corrosion resistance. Steel offers excellent mechanical properties, including high strength, durability, and wear resistance, making it suitable for a broad range of applications.
2. Alloy Steel:
Alloy steel is a type of steel that contains additional alloying elements, such as chromium, molybdenum, or nickel. These alloying elements enhance the mechanical properties of the steel, providing improved strength, toughness, and wear resistance. Alloy steel spline shafts are commonly used in applications that require high torque capacity, durability, and resistance to fatigue.
3. Stainless Steel:
Stainless steel is known for its corrosion resistance properties, making it suitable for applications where the spline shaft is exposed to moisture or corrosive environments. Stainless steel spline shafts are commonly used in industries such as food processing, chemical processing, marine, and medical equipment.
4. Aluminum:
Aluminum is a lightweight material with good strength-to-weight ratio. It is often used in applications where weight reduction is a priority, such as automotive and aerospace industries. Aluminum spline shafts can provide advantages such as decreased rotating mass and improved fuel efficiency.
5. Titanium:
Titanium is a strong and lightweight material with excellent corrosion resistance. It is commonly used in high-performance applications where weight reduction, strength, and corrosion resistance are critical factors. Titanium spline shafts find applications in aerospace, motorsports, and high-end industrial equipment.
6. Brass:
Brass is an alloy of copper and zinc, offering good machinability and corrosion resistance. It is often used in applications that require electrical conductivity or a non-magnetic property. Brass spline shafts can be found in industries such as electronics, telecommunications, and instrumentation.
7. Plastics and Composite Materials:
In certain applications where weight reduction, corrosion resistance, or noise reduction is important, plastics or composite materials can be used for spline shafts. Materials such as nylon, acetal, or fiber-reinforced composites can provide specific advantages in terms of weight, low friction, and resistance to chemicals.
It's important to note that material selection for spline shafts depends on factors such as load requirements, environmental conditions, operating temperatures, and cost considerations. Engineers and designers evaluate these factors to determine the most suitable material for a given application.
What are the advantages of using spline shafts in mechanical systems?
Using spline shafts in mechanical systems offers several advantages. Here's a detailed explanation:
1. Torque Transmission:
Spline shafts provide efficient torque transmission between the driving and driven components. The interlocking splines ensure a secure and reliable transfer of rotational force, enabling the transmission of power and motion in mechanical systems.
2. Relative Movement Accommodation:
Spline shafts can accommodate relative movement between the driving and driven components. They allow axial, radial, and angular displacements, compensating for misalignments, thermal expansion, and vibrations. This flexibility helps to maintain proper engagement and minimize stress concentrations.
3. Load Distribution:
The splines on the shaft distribute the transmitted load across the entire engagement surface. This helps to reduce localized stresses and prevents premature wear or failure of the components. The load distribution capability of spline shafts contributes to the overall durability and longevity of the mechanical system.
4. Precise Positioning and Control:
Spline shafts enable precise positioning and control of mechanical components. The splines provide accurate rotational alignment, allowing for precise angular positioning and indexing. This is crucial in applications where precise control and synchronization of movements are required.
5. Interchangeability and Standardization:
Spline shafts are available in standardized designs and dimensions. This enables interchangeability between components and facilitates easier maintenance and replacement. Standardization also simplifies the design and manufacturing processes, reducing costs and lead times.
6. High Power Transmission Capacity:
Spline shafts are designed to withstand high torque loads. The interlocking splines provide a large contact area, distributing the transmitted torque across multiple teeth. This allows spline shafts to handle higher power transmission requirements, making them suitable for heavy-duty applications.
7. Versatility:
Spline shafts can be designed and manufactured to suit various application requirements. They can be customized in terms of size, shape, number of splines, and spline profile to match the specific needs of a mechanical system. This versatility makes spline shafts adaptable to a wide range of industries and applications.
8. Reduced Slippage and Backlash:
When properly designed and manufactured, spline shafts exhibit minimal slippage and backlash. The tight fit between the splines prevents significant axial or radial movement during torque transmission, resulting in improved efficiency and precision in mechanical systems.
In summary, the advantages of using spline shafts in mechanical systems include efficient torque transmission, accommodation of relative movement, load distribution, precise positioning and control, interchangeability, high power transmission capacity, versatility, and reduced slippage and backlash. These advantages make spline shafts a reliable and effective choice in various applications where power transfer, flexibility, and precise motion control are essential.



editor by CX 2023-09-08
Issue: New
Warranty: 1 12 months
Showroom Area: None
Variety: Fittings
Force: axial
Structure: hydraulic framework
Fat: .8 KGS
Dimension(L*W*H): a hundred and forty *thirty *thirty mm
Merchandise title: ZXZ steering column
Materials: Metal and Iron
Shaft: spline and sleek variety
link: with CZPT wire , involute spline
Duration: one hundred forty to 1200 mm
Coloration: Customer's Ask for
Shipping and delivery time: twenty times
Deal: Carton Box
MOQ: 1 Piece
OEM: Suitable
Soon after Warranty Provider: Video technological assist, On the web help, Spare parts
Neighborhood Service Location: None
Right after-product sales Provider Provided: On-line assistance, Online video technological assist, Free of charge spare elements
Certification: ISO 9001
Packaging Information: carton box
HangZhou Xihu (West Lake) Dis.g Hydraulic Co.,ltd HangZhou Xihu (West Lake) Dis.g Hydraulic Co., Ltd. is an knowledgeable supplier of OEM factors in engineering equipment and other industries. With the outstanding popularity for large technology and good quality in overseas marketplace, we have been a chief in the operating machinery discipline and cell hydraulic marketplace in the aspects of new items, technology, high quality and after-product sales service. We can provide far more than three hundred kinds of orbit motors with range collection of versions and info, with rated displacement from 50cc/r to 1000cc/r, rotation pace from 1000r/min to 100r/min, CZPT eighty CFM twenty HP 15 KW oil-free air compressor 80CFM 20HP 15KW oil-free air compressor and max torque from 100Nm ~2000Nm. Our merchandise can substitute CZPT and Char-Lynn sequence merchandise.With the new solution technology, Gerotor/Geroler motors have received a great status with substantial high quality in the market. They are commonly utilized in plastic injection equipment, fishing machinery, mining equipment, oil-drilling gear,lift vans, wheel loaders, harvesting equipment and tractors.Make sure you truly feel totally free to make contact with us for additional info. ZXZ steering column major specification :
| | | | | |
| --- | --- | --- | --- | --- |
| Model | Length mm | | Max. permissible load N.m. | |
| 700 | 140 , two hundred , 220 , 250 , 275 , three hundred , BMG 070 SP1 CL a hundred and sixty 70CC massive displacement italy hydraulic motor of SAM hydraulic motor 350 | | dynamic | static |
| | 375 , 400 , 425 , 450 , 475 , five hundred , 550 , | | | |
| 730 | 600 , 650 , seven-hundred , 750 , 800 , 850 , KKE 420 Aluminium Rear Sprocket 58T Suit on Sur Ron Light Bee X 2019-2571 Electrical Bicycle Bicycle Sewway X260 900 , | | 80 | 300 |
| | 1000 , 1100 , 1200 …. | | | |
ZXZ -140 sleek shaft comprehensive dimension present : Overall size Shaft diameter Finish spline Services and Soon after-sales Service 1、Before purchase , skilled engineer assist customers to choose their suited items ,or personalized-manufactured layout is suitable . 2、If essential , Set up data and goods examination reviews can be packed into the package box . 3、The solution warranty is 1 calendar year , if any difficulties during this interval , remember to make contact with with us at any time . WhatsAppp : 86 24hours for your service . Recommendation 1、Please connect with Sales Engineer to make confident the products dimensions just before purchasing .If you have specific prerequisite , make positive it is obtainable .2、Operation Instruction :Technical requirement for steering columnWhile the steering column connecting with the steering models , no permit load pressure each other in possibly axial or radial .The models automatically goes again to the neutral situation right after concluded 1 operate phase with installing steering column .3、Working temperature is 25℃–55℃ , highest temperature is sixty five ℃ . Hydraulic oil with kenimatic viscosity 20-50mm2/s (50oC) is recommended .The filter is about 20μm. The oil need to be distinct , Nice Shape KC Spline Rigid Shaft Couplings Roller Chain Couplings Worm Gearbox Electrical Motors For Sector Equipment polluted oil will injury the motor terribly .
Applications of Spline Couplings
A spline coupling is a highly effective means of connecting two or more components. These types of couplings are very efficient, as they combine linear motion with rotation, and their efficiency makes them a desirable choice in numerous applications. Read on to learn more about the main characteristics and applications of spline couplings. You will also be able to determine the predicted operation and wear. You can easily design your own couplings by following the steps outlined below.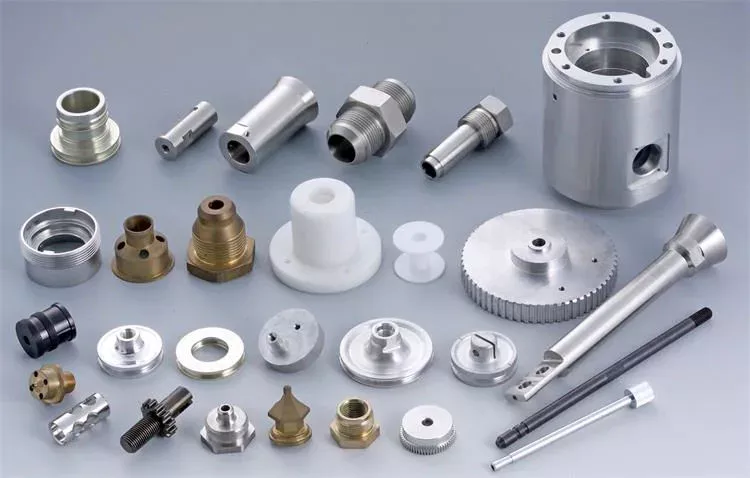 Optimal design
The spline coupling plays an important role in transmitting torque. It consists of a hub and a shaft with splines that are in surface contact without relative motion. Because they are connected, their angular velocity is the same. The splines can be designed with any profile that minimizes friction. Because they are in contact with each other, the load is not evenly distributed, concentrating on a small area, which can deform the hub surface.
Optimal spline coupling design takes into account several factors, including weight, material characteristics, and performance requirements. In the aeronautics industry, weight is an important design factor. S.A.E. and ANSI tables do not account for weight when calculating the performance requirements of spline couplings. Another critical factor is space. Spline couplings may need to fit in tight spaces, or they may be subject to other configuration constraints.
Optimal design of spline couplers may be characterized by an odd number of teeth. However, this is not always the case. If the external spline's outer diameter exceeds a certain threshold, the optimal spline coupling model may not be an optimal choice for this application. To optimize a spline coupling for a specific application, the user may need to consider the sizing method that is most appropriate for their application.
Once a design is generated, the next step is to test the resulting spline coupling. The system must check for any design constraints and validate that it can be produced using modern manufacturing techniques. The resulting spline coupling model is then exported to an optimisation tool for further analysis. The method enables a designer to easily manipulate the design of a spline coupling and reduce its weight.
The spline coupling model 20 includes the major structural features of a spline coupling. A product model software program 10 stores default values for each of the spline coupling's specifications. The resulting spline model is then calculated in accordance with the algorithm used in the present invention. The software allows the designer to enter the spline coupling's radii, thickness, and orientation.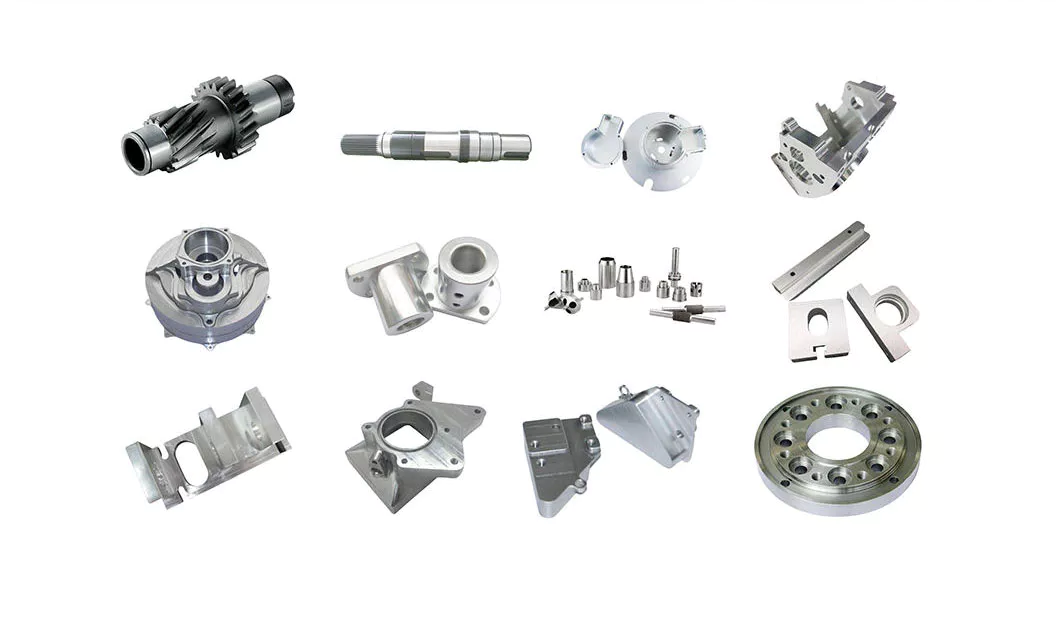 Characteristics
An important aspect of aero-engine splines is the load distribution among the teeth. The researchers have performed experimental tests and have analyzed the effect of lubrication conditions on the coupling behavior. Then, they devised a theoretical model using a Ruiz parameter to simulate the actual working conditions of spline couplings. This model explains the wear damage caused by the spline couplings by considering the influence of friction, misalignment, and other conditions that are relevant to the splines' performance.
In order to design a spline coupling, the user first inputs the design criteria for sizing load carrying sections, including the external spline 40 of the spline coupling model 30. Then, the user specifies torque margin performance requirement specifications, such as the yield limit, plastic buckling, and creep buckling. The software program then automatically calculates the size and configuration of the load carrying sections and the shaft. These specifications are then entered into the model software program 10 as specification values.
Various spline coupling configuration specifications are input on the GUI screen 80. The software program 10 then generates a spline coupling model by storing default values for the various specifications. The user then can manipulate the spline coupling model by modifying its various specifications. The final result will be a computer-aided design that enables designers to optimize spline couplings based on their performance and design specifications.
The spline coupling model software program continually evaluates the validity of spline coupling models for a particular application. For example, if a user enters a data value signal corresponding to a parameter signal, the software compares the value of the signal entered to the corresponding value in the knowledge base. If the values are outside the specifications, a warning message is displayed. Once this comparison is completed, the spline coupling model software program outputs a report with the results.
Various spline coupling design factors include weight, material properties, and performance requirements. Weight is one of the most important design factors, particularly in the aeronautics field. ANSI and S.A.E. tables do not consider these factors when calculating the load characteristics of spline couplings. Other design requirements may also restrict the configuration of a spline coupling.
Applications
Spline couplings are a type of mechanical joint that connects two rotating shafts. Its two parts engage teeth that transfer load. Although splines are commonly over-dimensioned, they are still prone to fatigue and static behavior. These properties also make them prone to wear and tear. Therefore, proper design and selection are vital to minimize wear and tear on splines. There are many applications of spline couplings.
A key design is based on the size of the shaft being joined. This allows for the proper spacing of the keys. A novel method of hobbing allows for the formation of tapered bases without interference, and the root of the keys is concentric with the axis. These features enable for high production rates. Various applications of spline couplings can be found in various industries. To learn more, read on.
FE based methodology can predict the wear rate of spline couplings by including the evolution of the coefficient of friction. This method can predict fretting wear from simple round-on-flat geometry, and has been calibrated with experimental data. The predicted wear rate is reasonable compared to the experimental data. Friction evolution in spline couplings depends on the spline geometry. It is also crucial to consider the lubrication condition of the splines.
Using a spline coupling reduces backlash and ensures proper alignment of mated components. The shaft's splined tooth form transfers rotation from the splined shaft to the internal splined member, which may be a gear or other rotary device. A spline coupling's root strength and torque requirements determine the type of spline coupling that should be used.
The spline root is usually flat and has a crown on one side. The crowned spline has a symmetrical crown at the centerline of the face-width of the spline. As the spline length decreases toward the ends, the teeth are becoming thinner. The tooth diameter is measured in pitch. This means that the male spline has a flat root and a crowned spline.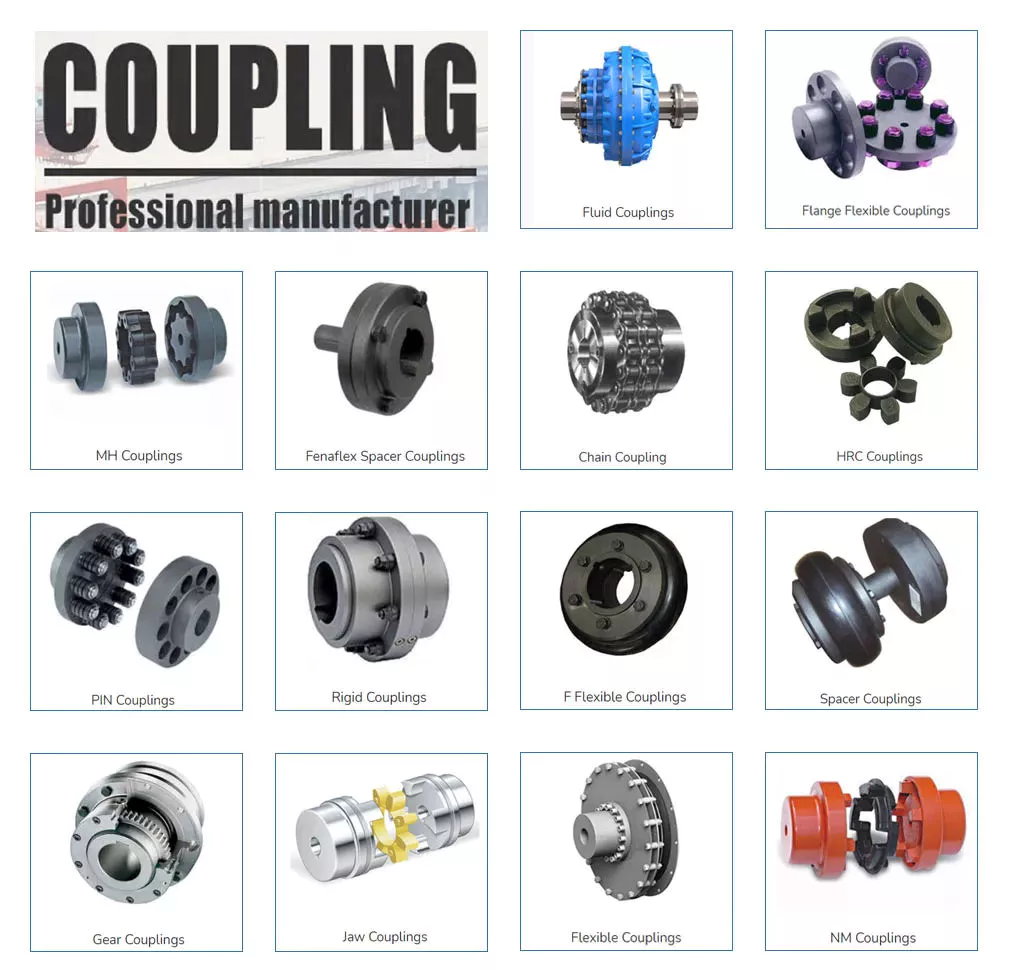 Predictability
Spindle couplings are used in rotating machinery to connect two shafts. They are composed of two parts with teeth that engage each other and transfer load. Spline couplings are commonly over-dimensioned and are prone to static and fatigue behavior. Wear phenomena are also a common problem with splines. To address these issues, it is essential to understand the behavior and predictability of these couplings.
Dynamic behavior of spline-rotor couplings is often unclear, particularly if the system is not integrated with the rotor. For example, when a misalignment is not present, the main response frequency is one X-rotating speed. As the misalignment increases, the system starts to vibrate in complex ways. Furthermore, as the shaft orbits depart from the origin, the magnitudes of all the frequencies increase. Thus, research results are useful in determining proper design and troubleshooting of rotor systems.
The model of misaligned spline couplings can be obtained by analyzing the stress-compression relationships between two spline pairs. The meshing force model of splines is a function of the system mass, transmitting torque, and dynamic vibration displacement. This model holds when the dynamic vibration displacement is small. Besides, the CZPT stepping integration method is stable and has high efficiency.
The slip distributions are a function of the state of lubrication, coefficient of friction, and loading cycles. The predicted wear depths are well within the range of measured values. These predictions are based on the slip distributions. The methodology predicts increased wear under lightly lubricated conditions, but not under added lubrication. The lubrication condition and coefficient of friction are the key factors determining the wear behavior of splines.



editor by czh 2023-03-07