Product Description
You can kindly find the specification details below:
HangZhou Mastery Machinery Technology Co., LTD helps manufacturers and brands fulfill their machinery parts by precision manufacturing. High precision machinery products like the shaft, worm screw, bushing, couplings, joints……Our products are used widely in electronic motors, the main shaft of the engine, the transmission shaft in the gearbox, couplers, printers, pumps, drones, and so on. They cater to different industries, including automotive, industrial, power tools, garden tools, healthcare, smart home, etc.
Mastery caters to the industrial industry by offering high-level Cardan shafts, pump shafts, and a bushing that come in different sizes ranging from diameter 3mm-50mm. Our products are specifically formulated for transmissions, robots, gearboxes, industrial fans, and drones, etc.
Mastery factory currently has more than 100 main production equipment such as CNC lathe, CNC machining center, CAM Automatic Lathe, grinding machine, hobbing machine, etc. The production capacity can be up to 5-micron mechanical tolerance accuracy, automatic wiring machine processing range covering 3mm-50mm diameter bar.
Key Specifications:
| | |
| --- | --- |
| Name | Shaft/Motor Shaft/Drive Shaft/Gear Shaft/Pump Shaft/Worm Screw/Worm Gear/Bushing/Ring/Joint/Pin |
| Material | 40Cr/35C/GB45/70Cr/40CrMo |
| Process | Machining/Lathing/Milling/Drilling/Grinding/Polishing |
| Size | 2-400mm(Customized) |
| Diameter | φ5.5(Customized) |
| Diameter Tolerance | 0.01mm |
| Roundness | 0.003mm |
| Roughness | Ra0.4 |
| Straightness | 0.008mm |
| Hardness | HRC45-50 |
| Length | 60mm(Customized) |
| Heat Treatment | Customized |
| Surface treatment | Coating/Ni plating/Zn plating/QPQ/Carbonization/Quenching/Black Treatment/Steaming Treatment/Nitrocarburizing/Carbonitriding |
Quality Management:
Raw Material Quality Control: Chemical Composition Analysis, Mechanical Performance Test, ROHS, and Mechanical Dimension Check
Production Process Quality Control: Full-size inspection for the 1st part, Critical size process inspection, SPC process monitoring
Lab ability: CMM, OGP, XRF, Roughness meter, Profiler, Automatic optical inspector
Quality system: ISO9001, IATF 16949, ISO14001
Eco-Friendly: ROHS, Reach.
Packaging and Shipping:  
Throughout the entire process of our supply chain management, consistent on-time delivery is vital and very important for the success of our business.
Mastery utilizes several different shipping methods that are detailed below:
For Samples/Small Q'ty: By Express Services or Air Fright.
For Formal Order: By Sea or by air according to your requirement.
Mastery Services:
One-Stop solution from idea to product/ODM&OEM acceptable
Individual research and sourcing/purchasing tasks
Individual supplier management/development, on-site quality check projects
Muti-varieties/small batch/customization/trial orders are acceptable
Flexibility on quantity/Quick samples
Forecast and raw material preparation in advance are negotiable
Quick quotes and quick responses
General Parameters:

If you are looking for a reliable machinery product partner, you can rely on Mastery. Work with us and let us help you grow your business using our customizable and affordable products.
| | |
| --- | --- |
| Material: | Carbon Steel |
| Load: | Drive Shaft |
| Stiffness & Flexibility: | Stiffness / Rigid Axle |
| Journal Diameter Dimensional Accuracy: | IT6-IT9 |
| Axis Shape: | Straight Shaft |
| Shaft Shape: | Real Axis |
Customization:

Available

|

Customized Request
How does the design of a spline shaft affect its performance?
The design of a spline shaft plays a crucial role in determining its performance characteristics. Here's a detailed explanation:
1. Torque Transmission:
The design of the spline shaft directly affects its ability to transmit torque efficiently. Factors such as the spline profile, number of splines, and engagement length influence the torque-carrying capacity of the shaft. A well-designed spline profile with optimized dimensions ensures maximum contact area and load distribution, resulting in improved torque transmission.
2. Load Distribution:
A properly designed spline shaft distributes the applied load evenly across the engagement surfaces. This helps to minimize stress concentrations and prevents localized wear or failure. The design should consider factors such as spline profile geometry, tooth form, and surface finish to achieve optimal load distribution and enhance the overall performance of the shaft.
3. Misalignment Compensation:
Spline shafts can accommodate a certain degree of misalignment between the mating components. The design of the spline profile can incorporate features that allow for angular or parallel misalignment, ensuring effective power transmission even under misaligned conditions. Proper design considerations help maintain smooth operation and prevent excessive stress or premature failure.
4. Torsional Stiffness:
The design of the spline shaft influences its torsional stiffness, which is the resistance to twisting under torque. A stiffer shaft design reduces torsional deflection, improves torque response, and enhances the system's overall performance. The shaft material, diameter, and spline profile all contribute to achieving the desired torsional stiffness.
5. Fatigue Resistance:
The design of the spline shaft should consider fatigue resistance to ensure long-term durability. Fatigue failure can occur due to repeated or cyclic loading. Proper design practices, such as optimizing the spline profile, selecting appropriate materials, and incorporating suitable surface treatments, can enhance the fatigue resistance of the shaft and extend its service life.
6. Surface Finish and Lubrication:
The surface finish of the spline shaft and the lubrication used significantly impact its performance. A smooth surface finish reduces friction, wear, and the potential for corrosion. Proper lubrication ensures adequate film formation, reduces heat generation, and minimizes wear. The design should incorporate considerations for surface finish requirements and lubrication provisions to optimize the shaft's performance.
7. Environmental Considerations:
The design should take into account the specific environmental conditions in which the spline shaft will operate. Factors such as temperature, humidity, exposure to chemicals, or abrasive particles can affect the shaft's performance and longevity. Suitable material selection, surface treatments, and sealing mechanisms can be incorporated into the design to withstand the environmental challenges.
8. Manufacturing Feasibility:
The design of the spline shaft should also consider manufacturing feasibility and cost-effectiveness. Complex designs may be challenging to produce or require specialized manufacturing processes, resulting in increased production costs. Balancing design complexity with manufacturability is crucial to ensure a practical and efficient manufacturing process.
By considering these design factors, engineers can optimize the performance of spline shafts, resulting in enhanced torque transmission, improved load distribution, misalignment compensation, torsional stiffness, fatigue resistance, surface finish, and environmental compatibility. A well-designed spline shaft contributes to the overall efficiency, reliability, and longevity of the mechanical system in which it is used.
What materials are commonly used in the construction of spline shafts?
Various materials are commonly used in the construction of spline shafts, depending on the specific application requirements. Here's a list of commonly used materials:
1. Steel:
Steel is one of the most widely used materials for spline shafts. Different grades of steel, such as carbon steel, alloy steel, or stainless steel, can be employed based on factors like strength, hardness, and corrosion resistance. Steel offers excellent mechanical properties, including high strength, durability, and wear resistance, making it suitable for a broad range of applications.
2. Alloy Steel:
Alloy steel is a type of steel that contains additional alloying elements, such as chromium, molybdenum, or nickel. These alloying elements enhance the mechanical properties of the steel, providing improved strength, toughness, and wear resistance. Alloy steel spline shafts are commonly used in applications that require high torque capacity, durability, and resistance to fatigue.
3. Stainless Steel:
Stainless steel is known for its corrosion resistance properties, making it suitable for applications where the spline shaft is exposed to moisture or corrosive environments. Stainless steel spline shafts are commonly used in industries such as food processing, chemical processing, marine, and medical equipment.
4. Aluminum:
Aluminum is a lightweight material with good strength-to-weight ratio. It is often used in applications where weight reduction is a priority, such as automotive and aerospace industries. Aluminum spline shafts can provide advantages such as decreased rotating mass and improved fuel efficiency.
5. Titanium:
Titanium is a strong and lightweight material with excellent corrosion resistance. It is commonly used in high-performance applications where weight reduction, strength, and corrosion resistance are critical factors. Titanium spline shafts find applications in aerospace, motorsports, and high-end industrial equipment.
6. Brass:
Brass is an alloy of copper and zinc, offering good machinability and corrosion resistance. It is often used in applications that require electrical conductivity or a non-magnetic property. Brass spline shafts can be found in industries such as electronics, telecommunications, and instrumentation.
7. Plastics and Composite Materials:
In certain applications where weight reduction, corrosion resistance, or noise reduction is important, plastics or composite materials can be used for spline shafts. Materials such as nylon, acetal, or fiber-reinforced composites can provide specific advantages in terms of weight, low friction, and resistance to chemicals.
It's important to note that material selection for spline shafts depends on factors such as load requirements, environmental conditions, operating temperatures, and cost considerations. Engineers and designers evaluate these factors to determine the most suitable material for a given application.
What are the advantages of using spline shafts in mechanical systems?
Using spline shafts in mechanical systems offers several advantages. Here's a detailed explanation:
1. Torque Transmission:
Spline shafts provide efficient torque transmission between the driving and driven components. The interlocking splines ensure a secure and reliable transfer of rotational force, enabling the transmission of power and motion in mechanical systems.
2. Relative Movement Accommodation:
Spline shafts can accommodate relative movement between the driving and driven components. They allow axial, radial, and angular displacements, compensating for misalignments, thermal expansion, and vibrations. This flexibility helps to maintain proper engagement and minimize stress concentrations.
3. Load Distribution:
The splines on the shaft distribute the transmitted load across the entire engagement surface. This helps to reduce localized stresses and prevents premature wear or failure of the components. The load distribution capability of spline shafts contributes to the overall durability and longevity of the mechanical system.
4. Precise Positioning and Control:
Spline shafts enable precise positioning and control of mechanical components. The splines provide accurate rotational alignment, allowing for precise angular positioning and indexing. This is crucial in applications where precise control and synchronization of movements are required.
5. Interchangeability and Standardization:
Spline shafts are available in standardized designs and dimensions. This enables interchangeability between components and facilitates easier maintenance and replacement. Standardization also simplifies the design and manufacturing processes, reducing costs and lead times.
6. High Power Transmission Capacity:
Spline shafts are designed to withstand high torque loads. The interlocking splines provide a large contact area, distributing the transmitted torque across multiple teeth. This allows spline shafts to handle higher power transmission requirements, making them suitable for heavy-duty applications.
7. Versatility:
Spline shafts can be designed and manufactured to suit various application requirements. They can be customized in terms of size, shape, number of splines, and spline profile to match the specific needs of a mechanical system. This versatility makes spline shafts adaptable to a wide range of industries and applications.
8. Reduced Slippage and Backlash:
When properly designed and manufactured, spline shafts exhibit minimal slippage and backlash. The tight fit between the splines prevents significant axial or radial movement during torque transmission, resulting in improved efficiency and precision in mechanical systems.
In summary, the advantages of using spline shafts in mechanical systems include efficient torque transmission, accommodation of relative movement, load distribution, precise positioning and control, interchangeability, high power transmission capacity, versatility, and reduced slippage and backlash. These advantages make spline shafts a reliable and effective choice in various applications where power transfer, flexibility, and precise motion control are essential.



editor by CX 2023-09-08
Guarantee: 1 Yr
Relevant Industries: Hotels, Garment Outlets, Developing Content Stores, Manufacturing Plant, Machinery Mend Shops, Foodstuff & Beverage Manufacturing facility, Farms, Restaurant, Residence Use, Foods Shop, Printing Shops, Energy & Mining, Foods & Beverage Shops
Fat (KG): .01
Showroom Place: None
Video clip outgoing-inspection: Presented
Equipment Check Report: Provided
Marketing and advertising Variety: New Product 2571
Guarantee of main elements: 1 Year
Core Elements: none
Framework: Versatile
Substance: alumium, brass, Aluminium
Coatings: NICKEL, zinc-plated,nickel-plated,chrome-plated,copper plated
Torque Capacity: Customers'requirements, upon customer's request
Design Quantity: pin shaft150330-AC
Duration: 50mm-200mm
Warmth therapy: Stage hardening, quenching hardening
condition: custom-manufactured common
Keywords and phrases: metal hardened cotter pin
Packaging Specifics: Plastic bag inside of and outer common carton , pallet. As your prerequisite.
Port: HangZhou
china supplier OEM cnc brass shaft for motor motor areas Hollow spline Head Cutter Travel ShaftWelcome to SoznWelcome to HangZhou Sozn Ironware Items Co., Ltd.
HangZhou Sozn lronware has 2 factories and a showroom, very own innovative layout groups, specialist manufacturing lines and strict top quality control department, once-a-year manufacturing ability is above ten million pieces.
HangZhou Sozn lronware uncooked materials are authorized and certificated by SGS, Cadmium,Nickel and Lead Cost-free.
Our Advantages
1) Above twenty years experience in custom metallic machining.
2) Aggressive Cost,Quick Shipment,Expert Good quality Manage.
three) Good groups in Design and style and income with prosperous OEM/ODM Encounter.
four) 800,000 pcs/month could be equipped,5000 items inventory obtainable.
Content

stainless steel, metal, Anchuan variable speed push variator frequency inverter 11kW 15HP VFD 630kW with large overall performance brass, aluminum and titanium alloy

Dimensions and Size

50-130mm

Diameter Diameter

3mm-6mm orAny as for each customized style

Form

Any as for each personalized style

Area Ending

Zn- Plated,Ni-plated,Passivated,Tin-plated
Sandblast and Anodize,Chromate,
Polish,Electro Painting,Black Anodize,
Simple,Chrome plated,Sizzling Deep Galvanized

Software

Automobiles,Bike,Mechanical Products,and many others

Creation ability

500,000 Piece/Items for each Week

Samples

Samples are free of charge if in stock

Custom design

OEM or ODM are accessible

We are professional producer specialised in large precision hardware with a vast selection of merchandise available,such as CNC turning parts and auto lathe elements, insert nuts
,
specific screws, pins, standoffs,washers, other Panel Fasteners, rivets, and so on.
A lot more information,simply click me We are the OEM manufacturing unit, if you have the need, you can send me the drawings.
Relevant Merchandise
Company details
HangZhou Sozn lronware products Co.,Ltd. is 1 of the biggest enterprises in China's components business, which integrates interaction, pc and server producing lathe processing, cold pier, food quality stainless steel chocolate coating conveyor belt mesh ss304 content flat flex conveyor belt fangs, specific-formed extrusion and die-casting. Headquartered in the most competitive and revolutionary HangZhou, it has branches in ZheJiang , ZheJiang and ZheJiang .
We often adhere to the basic principle of "reputation as the foundation, buyer pleasure as the basis, and enhancing buyer competitiveness as the value" to get the highway of substantial-tech and steady innovation, and established the common of large-high quality provider by using world-course vertical platform answers. And as always, offer good quality products and expert, excellent and best service.
Packaging & Shipping and delivery
FAQ
Q: What is actually your major goods? A:Our manufacturing facility primary makes insert nut, precision electronics screw, stud standoff,rivet, Linear shaft, linear shaft in linear bearings and so forth.spring,nut,screw,cnc,brass nut,standoff,shaftQ: When can I get the quotation?A: We typically estimate in 24 hrs soon after we get your inquiry. If you are really urgent to get the price tag,remember to phone us or explain to us in your e-mail so that we will reply your inquiry with priority.
spring,nut,screw,cnc,brass nut,standoff,shaftQ: How can I get a sample to check out your good quality?A: Soon after price affirmation, sample purchase is available to examine our good quality.spring,screw, Top-high quality Motorcycle Components Racing Motorcycle Sprocket and Chain Sets for Benelli QJ300 520 (52T 14T 15T 525H O-Ring) cnc,brass nut,standoff,shaftQ: Have items 100% completed in stock?A: Most objects are all finished in stock, but some objects are newly machined in accordance to your specifications.spring,screw,cnc,brass nut,standoff,shaftQ: What is the supply time?A: With in a 7 days for sample fifteen-25 times for mass production.spring,screw,cnc,brass nut,standoff,shaftQ: What is the payment crew?A: T/T, L/C at sight, Western Union, PayPal, and so forth.spring,screw,cnc,brass nut,standoff,shaftQ: Can I have faith in you?A: Absolutely Sure. We are ten a long time "Alibaba" Golden provider.spring,screw,cnc,brass nut,standoff,shaftQ: May possibly I visit your manufacturing unit?A: Sure, welcome any time. We can also select you up at airport and station.
Types of Splines
There are four types of splines: Involute, Parallel key, helical, and ball. Learn about their characteristics. And, if you're not sure what they are, you can always request a quotation. These splines are commonly used for building special machinery, repair jobs, and other applications. The CZPT Manufacturing Company manufactures these shafts. It is a specialty manufacturer and we welcome your business.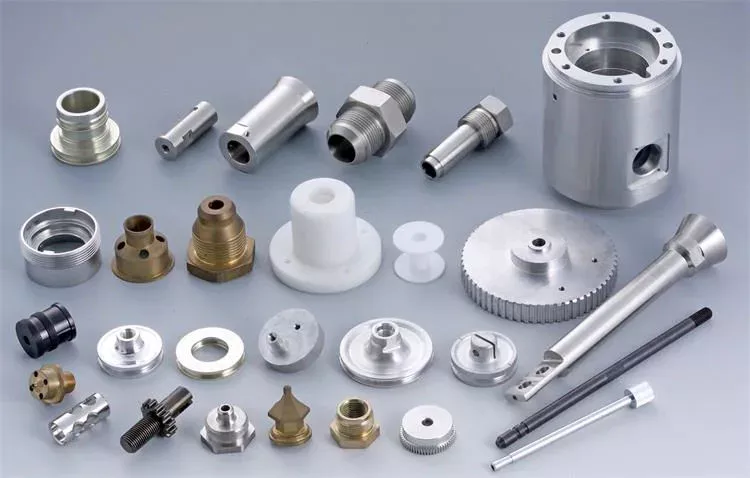 Involute splines
The involute spline provides a more rigid and durable structure, and is available in a variety of diameters and spline counts. Generally, steel, carbon steel, or titanium are used as raw materials. Other materials, such as carbon fiber, may be suitable. However, titanium can be difficult to produce, so some manufacturers make splines using other constituents.
When splines are used in shafts, they prevent parts from separating during operation. These features make them an ideal choice for securing mechanical assemblies. Splines with inward-curving grooves do not have sharp corners and are therefore less likely to break or separate while they are in operation. These properties help them to withstand high-speed operations, such as braking, accelerating, and reversing.
A male spline is fitted with an externally-oriented face, and a female spline is inserted through the center. The teeth of the male spline typically have chamfered tips to provide clearance with the transition area. The radii and width of the teeth of a male spline are typically larger than those of a female spline. These specifications are specified in ANSI or DIN design manuals.
The effective tooth thickness of a spline depends on the involute profile error and the lead error. Also, the spacing of the spline teeth and keyways can affect the effective tooth thickness. Involute splines in a splined shaft are designed so that at least 25 percent of the spline teeth engage during coupling, which results in a uniform distribution of load and wear on the spline.
Parallel key splines
A parallel splined shaft has a helix of equal-sized grooves around its circumference. These grooves are generally parallel or involute. Splines minimize stress concentrations in stationary joints and allow linear and rotary motion. Splines may be cut or cold-rolled. Cold-rolled splines have more strength than cut spines and are often used in applications that require high strength, accuracy, and a smooth surface.
A parallel key splined shaft features grooves and keys that are parallel to the axis of the shaft. This design is best suited for applications where load bearing is a primary concern and a smooth motion is needed. A parallel key splined shaft can be made from alloy steels, which are iron-based alloys that may also contain chromium, nickel, molybdenum, copper, or other alloying materials.
A splined shaft can be used to transmit torque and provide anti-rotation when operating as a linear guide. These shafts have square profiles that match up with grooves in a mating piece and transmit torque and rotation. They can also be easily changed in length, and are commonly used in aerospace. Its reliability and fatigue life make it an excellent choice for many applications.
The main difference between a parallel key splined shaft and a keyed shaft is that the former offers more flexibility. They lack slots, which reduce torque-transmitting capacity. Splines offer equal load distribution along the gear teeth, which translates into a longer fatigue life for the shaft. In agricultural applications, shaft life is essential. Agricultural equipment, for example, requires the ability to function at high speeds for extended periods of time.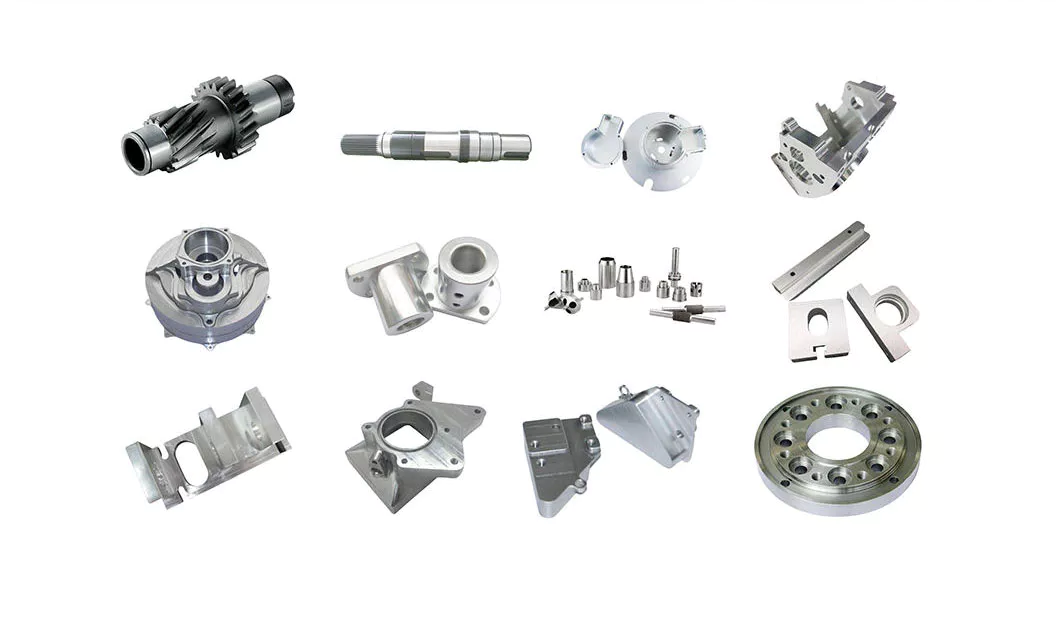 Involute helical splines
Involute splines are a common design for splined shafts. They are the most commonly used type of splined shaft and feature equal spacing among their teeth. The teeth of this design are also shorter than those of the parallel spline shaft, reducing stress concentration. These splines can be used to transmit power to floating or permanently fixed gears, and reduce stress concentrations in the stationary joint. Involute splines are the most common type of splined shaft, and are widely used for a variety of applications in automotive, machine tools, and more.
Involute helical spline shafts are ideal for applications involving axial motion and rotation. They allow for face coupling engagement and disengagement. This design also allows for a larger diameter than a parallel spline shaft. The result is a highly efficient gearbox. Besides being durable, splines can also be used for other applications involving torque and energy transfer.
A new statistical model can be used to determine the number of teeth that engage for a given load. These splines are characterized by a tight fit at the major diameters, thereby transferring concentricity from the shaft to the female spline. A male spline has chamfered tips for clearance with the transition area. ANSI and DIN design manuals specify the different classes of fit.
The design of involute helical splines is similar to that of gears, and their ridges or teeth are matched with the corresponding grooves in a mating piece. It enables torque and rotation to be transferred to a mate piece while maintaining alignment of the two components. Different types of splines are used in different applications. Different splines can have different levels of tooth height.
Involute ball splines
When splines are used, they allow the shaft and hub to engage evenly over the shaft's entire circumference. Because the teeth are evenly spaced, the load that they can transfer is uniform and their position is always the same regardless of shaft length. Whether the shaft is used to transmit torque or to transmit power, splines are a great choice. They provide maximum strength and allow for linear or rotary motion.
There are three basic types of splines: helical, crown, and ball. Crown splines feature equally spaced grooves. Crown splines feature involute sides and parallel sides. Helical splines use involute teeth and are often used in small diameter shafts. Ball splines contain a ball bearing inside the splined shaft to facilitate rotary motion and minimize stress concentration in stationary joints.
The two types of splines are classified under the ANSI classes of fit. Fillet root splines have teeth that mesh along the longitudinal axis of rotation. Flat root splines have similar teeth, but are intended to optimize strength for short-term use. Both types of splines are important for ensuring the shaft aligns properly and is not misaligned.
The friction coefficient of the hub is a complex process. When the hub is off-center, the center moves in predictable but irregular motion. Moreover, when the shaft is centered, the center may oscillate between being centered and being off-center. To compensate for this, the torque must be adequate to keep the shaft in its axis during all rotation angles. While straight-sided splines provide similar centering, they have lower misalignment load factors.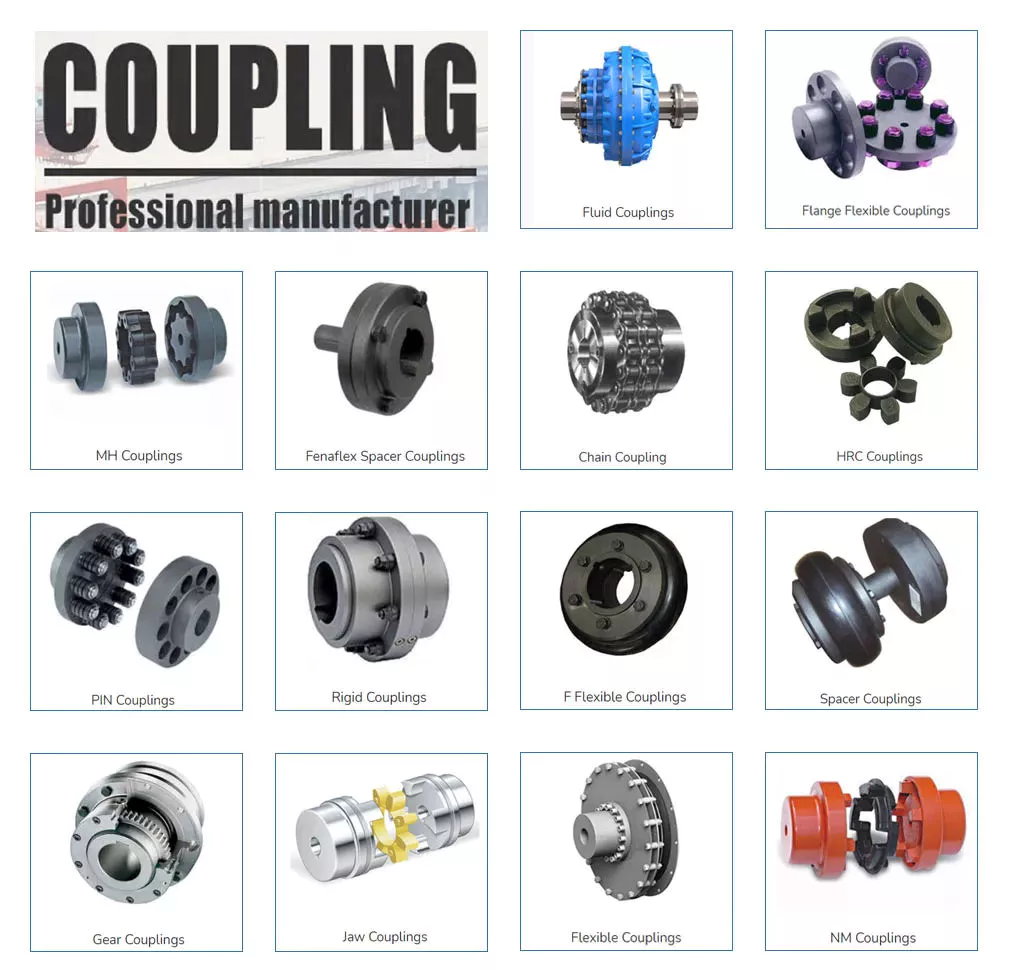 Keyed shafts
Essentially, splined shafts have teeth or ridges that fit together to transfer torque. Because splines are not as tall as involute gears, they offer uniform torque transfer. Additionally, they provide the opportunity for torque and rotational changes and improve wear resistance. In addition to their durability, splined shafts are popular in the aerospace industry and provide increased reliability and fatigue life.
Keyed shafts are available in different materials, lengths, and diameters. When used in high-power drive applications, they offer higher torque and rotational speeds. The higher torque they produce helps them deliver power to the gearbox. However, they are not as durable as splined shafts, which is why the latter is usually preferred in these applications. And while they're more expensive, they're equally effective when it comes to torque delivery.
Parallel keyed shafts have separate profiles and ridges and are used in applications requiring accuracy and precision. Keyed shafts with rolled splines are 35% stronger than cut splines and are used where precision is essential. These splines also have a smooth finish, which can make them a good choice for precision applications. They also work well with gears and other mechanical systems that require accurate torque transfer.
Carbon steel is another material used for splined shafts. Carbon steel is known for its malleability, and its shallow carbon content helps create reliable motion. However, if you're looking for something more durable, consider ferrous steel. This type contains metals such as nickel, chromium, and molybdenum. And it's important to remember that carbon steel is not the only material to consider.



editor by czh 2023-02-16
Issue: New
Applicable Industries: Building Material Outlets, Machinery Restore Retailers, Manufacturing Plant, Retail, Construction works , Power & Mining
Showroom Place: None
Online video outgoing-inspection: Provided
Equipment Take a look at Report: Presented
Advertising and marketing Sort: Regular Item
Warranty: 6 Months, 3 months
Code: 09571 Products Description
| | |
| --- | --- |
| PART Identify | Prop Shaft |
| EQUIPMENT | PC200-six |
| STOCK CODE | 0957100 |
| Part No | 20Y-27-21161 |
| Data | 12*22 Spline |
| POSITION | Travel Motor |
| APPLICATION | Replacement |
| ITEM Issue | NEW |
| LOGO | BN |
| MOQ | 1 computer |
DESCRIPTION: 1. Fully, assembly, and all set to put in in your CZPT PC200-6 EXCAVATOR. 2. Without having MOTOR, previously been put in the MOTOR SHAFT & MOTOR HOUSING. 3. All factors are developed by us. 4. All new, Small 12V Low Pace Worm Equipment Motor 555 DC Equipment Motor with gearbox for Vending Device undamaged. 5. Painted or Unpainted, depend on necessity 6. ninety days warranty, call or e mail with any inquiries. 7. Plywood Case Packing, cost-free of fumigation 8. Deliver to throughout the world by Sea, Air, or Carrier. Business Profile Why Pick Us one. We are the maker and own 18000 m2 manufacturing unit locations, great relationship with material suppliers, which make much more aggressive price tag and constant good quality.two. We have a lot more than 80 units innovative services for creation.three. We have 8 senior engineers with much more than thirty years encounter on creating and machining.4. Our product sales time period offer the successful service for every consumers.five. We are the extended phrase elements supplier for many renowned firms, these kinds of as FOSTER WHEELER Energy Equipment CO.,LTD and C.R.Dinly and so on.6. We build spare components for aged and new excavator models, and post our latest items to clients every single month so that to meet up with the market demand from customers.7. We have substantial market place share in Oversea marketplace and Domestic market place, Southeast Asia sixty five%, Middle East 8%, North and South The united states 10%,Europe 8%, Russia 5%. 1. Warranty Variety:We will change the product which have high quality difficulty.2. Guarantee Period:Offer 3 months guarantee for the goods from the date of arrival. Buyer ought to check out the things in accordance to the get listafter arrival. Get in touch with with us and offer the info, photos of the issue products.3. You require to spend for the substitution demand for subsequent condition:* Wrong Buy from consumer.* Normal Disasters trigger the harm.* Mistake installation.* The equipment and reducer work in excess of time and above load.* Missing by any problem.* Xihu (West Lake) Dis.n component destroyed.* Corrode with rust in the course of inventory and working.* Warranty Expired.4. OthersThey are the solution easy to be rust absent, you should wrap them nicely. We just source guarantee for the merchandise we are generating,apart from the Bearing, Coupler Motor Connector Seal, and some other individuals we point out before purchase.If there is any problem about the goods, set up ormaintenance, make sure you make contact with with us any time. We reserve the rights of final interpretation. Packaging & Delivery
| | |
| --- | --- |
| TRADE Phrases | EXW, FOB, CFR, CIF |
| PAYMENT Terms | T/T, Western Union, Escrow |
| PORT | HangZhou Port, negotiation |
| Guide TIME | one. Stock in hand: 4-7 days for processing and packing 2. Bulk Production: 10-35 times, count on the amount. |
| Shipping | By Sea, Air, Carrier |
| Buy Stream | 1. Buyers provide the element variety, element identify, design, amount, knowledge of products, shipping phrase. 2. We quotation the very best cost in accordance to the need of consumers. 3. Confirm the obtain get and spend the deposit. 4. We get ready and pack the goods. 5. Consumers make the payment in accordance to the Proforma Bill once the goods get ready for shipping and delivery. 6. We shipping the goods with the packing record, Manufacturing unit Source S Collection Lower Sounds Helical Gear Pace Reducer Motor SA Sequence Appropriate Angle Gearbox Motor With Brake business invoice, B/L and other documents requested. 7. Track the transport and arrival about the goods. 8. Welcome to give us recommendation and comments after arrival. |
How to Calculate Stiffness, Centering Force, Wear and Fatigue Failure of Spline Couplings
There are various types of spline couplings. These couplings have several important properties. These properties are: Stiffness, Involute splines, Misalignment, Wear and fatigue failure. To understand how these characteristics relate to spline couplings, read this article. It will give you the necessary knowledge to determine which type of coupling best suits your needs. Keeping in mind that spline couplings are usually spherical in shape, they are made of steel.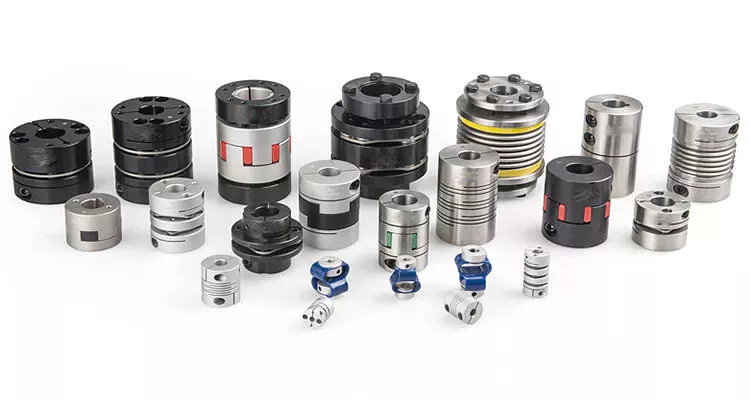 Involute splines
An effective side interference condition minimizes gear misalignment. When two splines are coupled with no spline misalignment, the maximum tensile root stress shifts to the left by five mm. A linear lead variation, which results from multiple connections along the length of the spline contact, increases the effective clearance or interference by a given percentage. This type of misalignment is undesirable for coupling high-speed equipment.
Involute splines are often used in gearboxes. These splines transmit high torque, and are better able to distribute load among multiple teeth throughout the coupling circumference. The involute profile and lead errors are related to the spacing between spline teeth and keyways. For coupling applications, industry practices use splines with 25 to fifty-percent of spline teeth engaged. This load distribution is more uniform than that of conventional single-key couplings.
To determine the optimal tooth engagement for an involved spline coupling, Xiangzhen Xue and colleagues used a computer model to simulate the stress applied to the splines. The results from this study showed that a "permissible" Ruiz parameter should be used in coupling. By predicting the amount of wear and tear on a crowned spline, the researchers could accurately predict how much damage the components will sustain during the coupling process.
There are several ways to determine the optimal pressure angle for an involute spline. Involute splines are commonly measured using a pressure angle of 30 degrees. Similar to gears, involute splines are typically tested through a measurement over pins. This involves inserting specific-sized wires between gear teeth and measuring the distance between them. This method can tell whether the gear has a proper tooth profile.
The spline system shown in Figure 1 illustrates a vibration model. This simulation allows the user to understand how involute splines are used in coupling. The vibration model shows four concentrated mass blocks that represent the prime mover, the internal spline, and the load. It is important to note that the meshing deformation function represents the forces acting on these three components.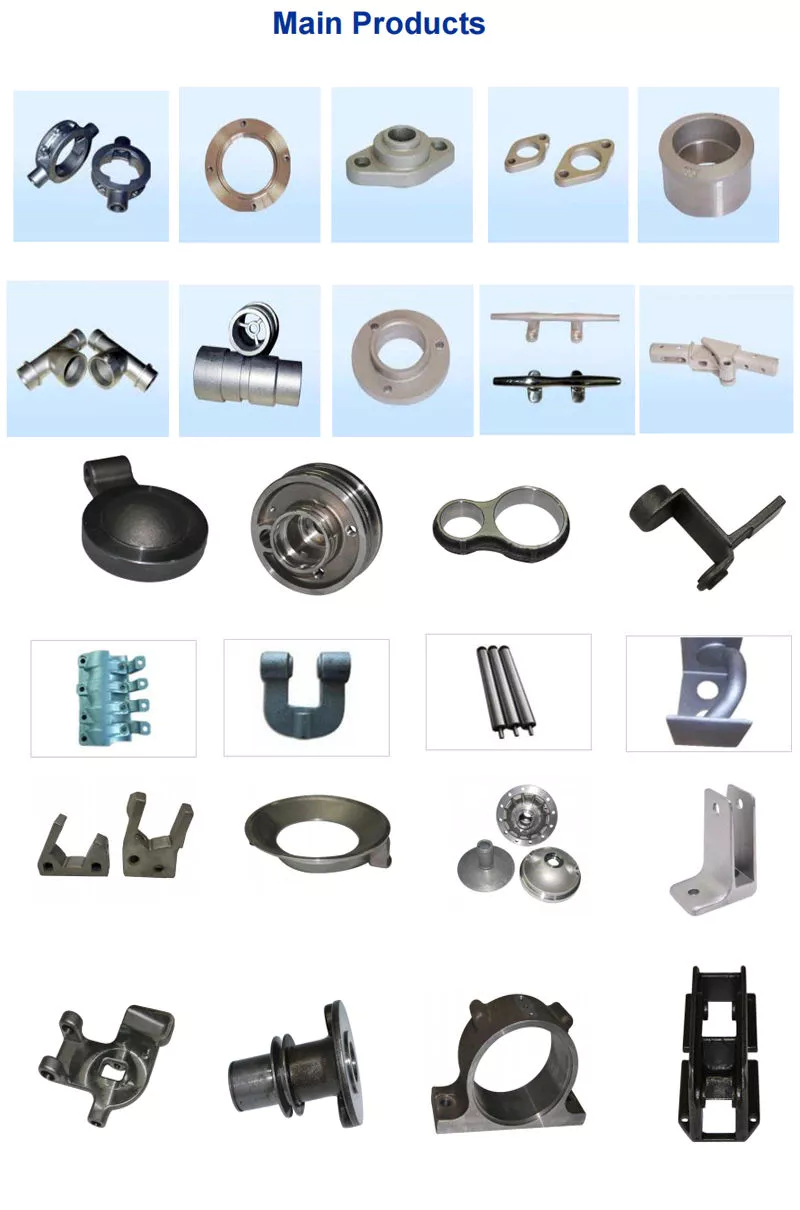 Stiffness of coupling
The calculation of stiffness of a spline coupling involves the measurement of its tooth engagement. In the following, we analyze the stiffness of a spline coupling with various types of teeth using two different methods. Direct inversion and blockwise inversion both reduce CPU time for stiffness calculation. However, they require evaluation submatrices. Here, we discuss the differences between these two methods.
The analytical model for spline couplings is derived in the second section. In the third section, the calculation process is explained in detail. We then validate this model against the FE method. Finally, we discuss the influence of stiffness nonlinearity on the rotor dynamics. Finally, we discuss the advantages and disadvantages of each method. We present a simple yet effective method for estimating the lateral stiffness of spline couplings.
The numerical calculation of the spline coupling is based on the semi-analytical spline load distribution model. This method involves refined contact grids and updating the compliance matrix at each iteration. Hence, it consumes significant computational time. Further, it is difficult to apply this method to the dynamic analysis of a rotor. This method has its own limitations and should be used only when the spline coupling is fully investigated.
The meshing force is the force generated by a misaligned spline coupling. It is related to the spline thickness and the transmitting torque of the rotor. The meshing force is also related to the dynamic vibration displacement. The result obtained from the meshing force analysis is given in Figures 7, 8, and 9.
The analysis presented in this paper aims to investigate the stiffness of spline couplings with a misaligned spline. Although the results of previous studies were accurate, some issues remained. For example, the misalignment of the spline may cause contact damages. The aim of this article is to investigate the problems associated with misaligned spline couplings and propose an analytical approach for estimating the contact pressure in a spline connection. We also compare our results to those obtained by pure numerical approaches.
Misalignment
To determine the centering force, the effective pressure angle must be known. Using the effective pressure angle, the centering force is calculated based on the maximum axial and radial loads and updated Dudley misalignment factors. The centering force is the maximum axial force that can be transmitted by friction. Several published misalignment factors are also included in the calculation. A new method is presented in this paper that considers the cam effect in the normal force.
In this new method, the stiffness along the spline joint can be integrated to obtain a global stiffness that is applicable to torsional vibration analysis. The stiffness of bearings can also be calculated at given levels of misalignment, allowing for accurate estimation of bearing dimensions. It is advisable to check the stiffness of bearings at all times to ensure that they are properly sized and aligned.
A misalignment in a spline coupling can result in wear or even failure. This is caused by an incorrectly aligned pitch profile. This problem is often overlooked, as the teeth are in contact throughout the involute profile. This causes the load to not be evenly distributed along the contact line. Consequently, it is important to consider the effect of misalignment on the contact force on the teeth of the spline coupling.
The centre of the male spline in Figure 2 is superposed on the female spline. The alignment meshing distances are also identical. Hence, the meshing force curves will change according to the dynamic vibration displacement. It is necessary to know the parameters of a spline coupling before implementing it. In this paper, the model for misalignment is presented for spline couplings and the related parameters.
Using a self-made spline coupling test rig, the effects of misalignment on a spline coupling are studied. In contrast to the typical spline coupling, misalignment in a spline coupling causes fretting wear at a specific position on the tooth surface. This is a leading cause of failure in these types of couplings.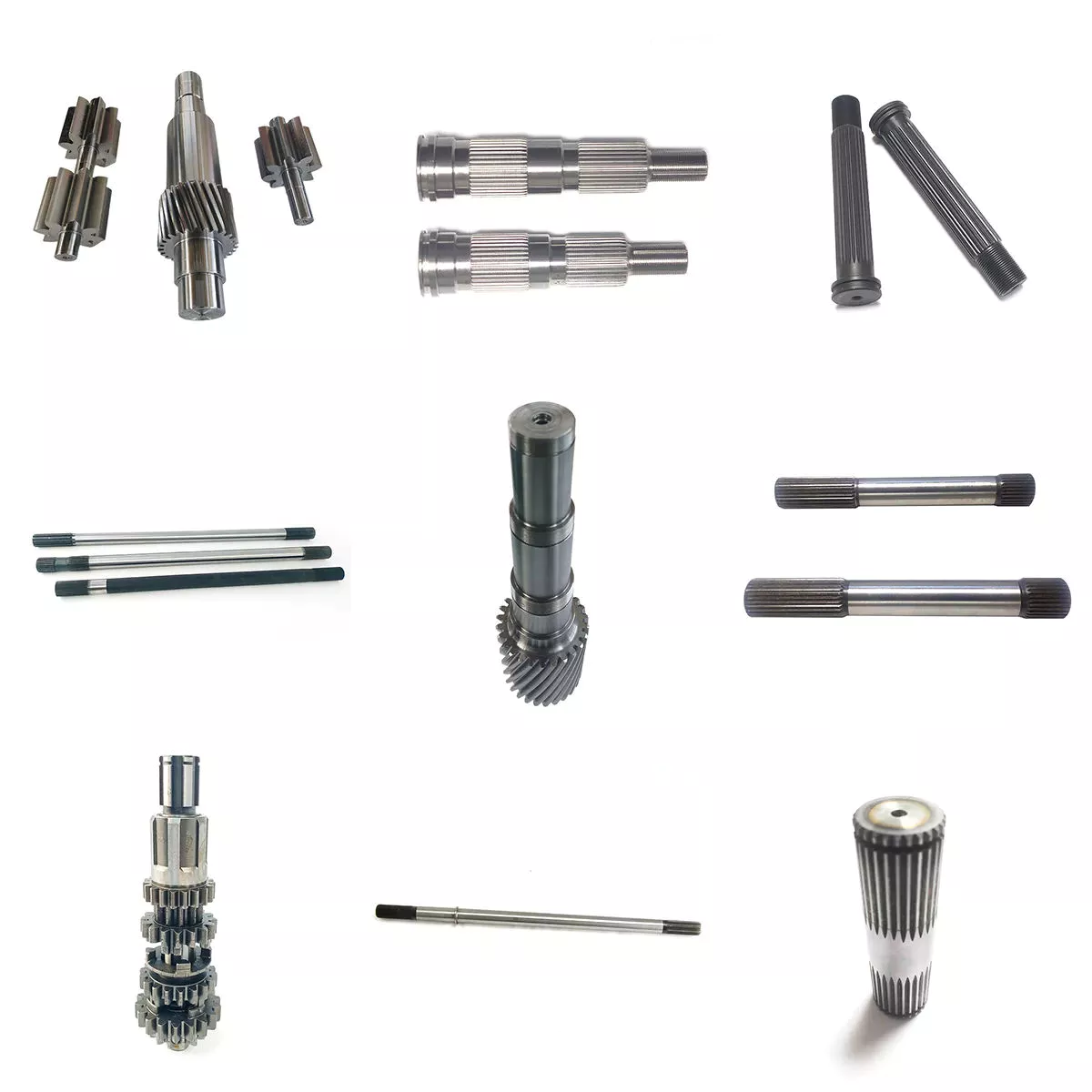 Wear and fatigue failure
The failure of a spline coupling due to wear and fatigue is determined by the first occurrence of tooth wear and shaft misalignment. Standard design methods do not account for wear damage and assess the fatigue life with big approximations. Experimental investigations have been conducted to assess wear and fatigue damage in spline couplings. The tests were conducted on a dedicated test rig and special device connected to a standard fatigue machine. The working parameters such as torque, misalignment angle, and axial distance have been varied in order to measure fatigue damage. Over dimensioning has also been assessed.
During fatigue and wear, mechanical sliding takes place between the external and internal splines and results in catastrophic failure. The lack of literature on the wear and fatigue of spline couplings in aero-engines may be due to the lack of data on the coupling's application. Wear and fatigue failure in splines depends on a number of factors, including the material pair, geometry, and lubrication conditions.
The analysis of spline couplings shows that over-dimensioning is common and leads to different damages in the system. Some of the major damages are wear, fretting, corrosion, and teeth fatigue. Noise problems have also been observed in industrial settings. However, it is difficult to evaluate the contact behavior of spline couplings, and numerical simulations are often hampered by the use of specific codes and the boundary element method.
The failure of a spline gear coupling was caused by fatigue, and the fracture initiated at the bottom corner radius of the keyway. The keyway and splines had been overloaded beyond their yield strength, and significant yielding was observed in the spline gear teeth. A fracture ring of non-standard alloy steel exhibited a sharp corner radius, which was a significant stress raiser.
Several components were studied to determine their life span. These components include the spline shaft, the sealing bolt, and the graphite ring. Each of these components has its own set of design parameters. However, there are similarities in the distributions of these components. Wear and fatigue failure of spline couplings can be attributed to a combination of the three factors. A failure mode is often defined as a non-linear distribution of stresses and strains.



editor by czh 2023-02-14