Product Description
Product Description
Product Description 
| | |
| --- | --- |
| Item | Shaft, axle |
| Application | Cranes, Railway way, mineral Machinery, hydraulic Machinery, Spare parts etc. |
| Design | Can be at the customer' request, tailor-made, at customer's design |
| Material | Stainless Steel or Carbon Steel, such as 45#, 65# SAE4140, SAE4150, SAE4160, 42CrMo, stainless steel 410, stainless steel 304, or other required steel |
| Size | Diameter 80mm to 2000mm. Length max.in 6000mm |
| Minimum order | 1Pcs |
Product Real Shot 
Manufacturing Process
Free forged or module forged
Rough machining process, to remove the surface forged oxidized black leather.
100% Ultrasonic Test ASTMA388
Heat Treatment according to request, Normalized, Quenched, Tempered….
Hardness test
Finishing Process to the dimensional state required by the drawing.
100% Magnetic Test ASTM E709 and 100% dimensional test
Painting or oil protecting TECTYL 506 or similiar
Packing with boxes
Data Needed for Quotation  
– Your own drawing
– Your requirement on material and necessary dimensional data
– Ask for recommend
Company Profile
  ZheJiang CZPT Machinery Co., Ltd., established in the year of 2012, is a professional supplier of material handling equipment, OEM machinery parts, various forging parts and casting parts.
  Ebon's products scope: cranes, hoists, magnets, grabs, hooks, wheels, drums, axles, lifting beams,bearing box, bearings, couplings,flanges etc. They are applied in wide range of field: Machinery, Mining, Hydro power Transportation, Construction…..
  CZPT has 5 reliable manufacturing factories to make sure stable supply and fast delivery for your business.  
  Our products are also exported to USA, Britain, Japan, South Korea, Russia, Indonesia, Thailand, India, Vietnam, Canada, Argentina, Paraguay etc more than 50 countries.
  CZPT team is loyal and committed to your success, and firmly believes that our products and services will increase the value and effectiveness of your business with following characters:
  -Professional sales team, market promotion team and logistics team with more then 10 years experience .
  -Loyal and Responsible Characters
  -Efficient Work, Fast Response
  -Responsible Quality Control Team
  -Video the manufacturing process, the testing, and packing before delivery  
1.Q: How about your delivery time?
   A: Generally, it will take 7-30 days after receiving your advance payment. The specific delivery time depends on the items, transportation ways and the quantity of your order.
2.Q: Can you produce according to the samples?
   A: Yes, we can produce by your samples or technical drawings.
3.Q: Do you test all your goods before delivery?
   A: Yes, we have 100% Ultrasonic test, Magnetic test or Liquid Penetration test before delivery
4.Q: How do you make our business long-term and good relationship?
   A: (1) We keep good quality and competitive price to ensure our customers benefit ;
        (2) We respect every customer as our friend and we sincerely do business and make friends with them, no matter where they come from.
5.Q: I can't see the goods or touch the goods, how can I deal with the risk involved? 
   A: Our quality management system conforms to the requirement of ISO 9001:2015 verified by DNV. We are absolutely worth your trust. We can accept trial order to enhance mutual trust.
| | |
| --- | --- |
| Processing Object: | Metal |
| Molding Style: | Forging |
| Molding Technics: | Pressure Casting |
| Application: | Machinery Parts |
| Material: | Steel |
| Heat Treatment: | Quenching |
Customization:

Available

|

Customized Request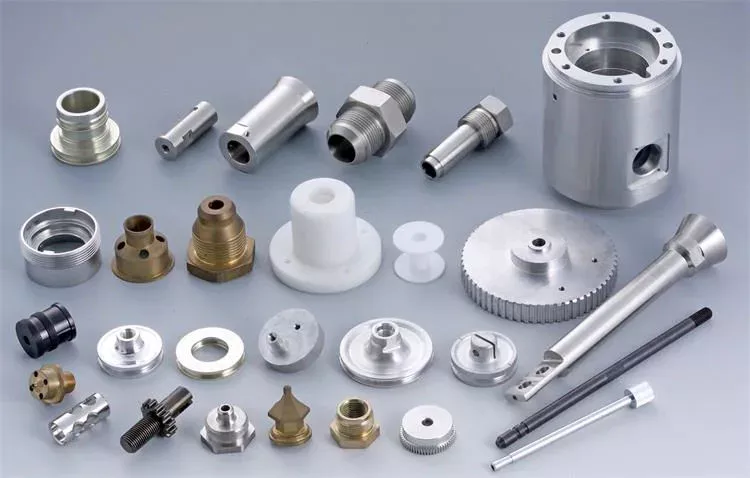 Applications of Spline Couplings
A spline coupling is a highly effective means of connecting two or more components. These types of couplings are very efficient, as they combine linear motion with rotation, and their efficiency makes them a desirable choice in numerous applications. Read on to learn more about the main characteristics and applications of spline couplings. You will also be able to determine the predicted operation and wear. You can easily design your own couplings by following the steps outlined below.
Optimal design
The spline coupling plays an important role in transmitting torque. It consists of a hub and a shaft with splines that are in surface contact without relative motion. Because they are connected, their angular velocity is the same. The splines can be designed with any profile that minimizes friction. Because they are in contact with each other, the load is not evenly distributed, concentrating on a small area, which can deform the hub surface.
Optimal spline coupling design takes into account several factors, including weight, material characteristics, and performance requirements. In the aeronautics industry, weight is an important design factor. S.A.E. and ANSI tables do not account for weight when calculating the performance requirements of spline couplings. Another critical factor is space. Spline couplings may need to fit in tight spaces, or they may be subject to other configuration constraints.
Optimal design of spline couplers may be characterized by an odd number of teeth. However, this is not always the case. If the external spline's outer diameter exceeds a certain threshold, the optimal spline coupling model may not be an optimal choice for this application. To optimize a spline coupling for a specific application, the user may need to consider the sizing method that is most appropriate for their application.
Once a design is generated, the next step is to test the resulting spline coupling. The system must check for any design constraints and validate that it can be produced using modern manufacturing techniques. The resulting spline coupling model is then exported to an optimisation tool for further analysis. The method enables a designer to easily manipulate the design of a spline coupling and reduce its weight.
The spline coupling model 20 includes the major structural features of a spline coupling. A product model software program 10 stores default values for each of the spline coupling's specifications. The resulting spline model is then calculated in accordance with the algorithm used in the present invention. The software allows the designer to enter the spline coupling's radii, thickness, and orientation.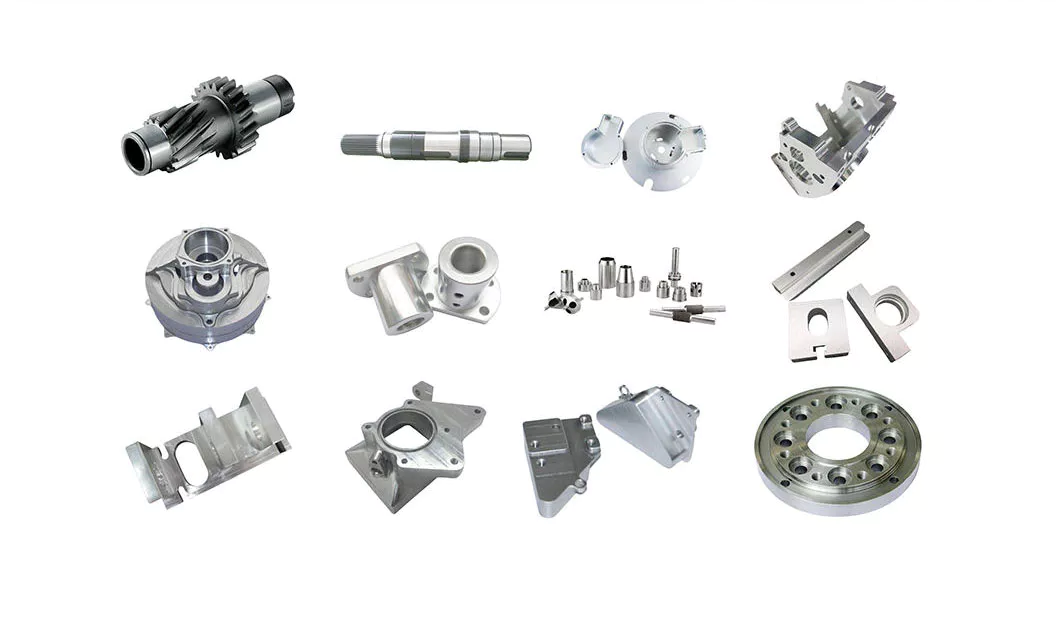 Characteristics
An important aspect of aero-engine splines is the load distribution among the teeth. The researchers have performed experimental tests and have analyzed the effect of lubrication conditions on the coupling behavior. Then, they devised a theoretical model using a Ruiz parameter to simulate the actual working conditions of spline couplings. This model explains the wear damage caused by the spline couplings by considering the influence of friction, misalignment, and other conditions that are relevant to the splines' performance.
In order to design a spline coupling, the user first inputs the design criteria for sizing load carrying sections, including the external spline 40 of the spline coupling model 30. Then, the user specifies torque margin performance requirement specifications, such as the yield limit, plastic buckling, and creep buckling. The software program then automatically calculates the size and configuration of the load carrying sections and the shaft. These specifications are then entered into the model software program 10 as specification values.
Various spline coupling configuration specifications are input on the GUI screen 80. The software program 10 then generates a spline coupling model by storing default values for the various specifications. The user then can manipulate the spline coupling model by modifying its various specifications. The final result will be a computer-aided design that enables designers to optimize spline couplings based on their performance and design specifications.
The spline coupling model software program continually evaluates the validity of spline coupling models for a particular application. For example, if a user enters a data value signal corresponding to a parameter signal, the software compares the value of the signal entered to the corresponding value in the knowledge base. If the values are outside the specifications, a warning message is displayed. Once this comparison is completed, the spline coupling model software program outputs a report with the results.
Various spline coupling design factors include weight, material properties, and performance requirements. Weight is one of the most important design factors, particularly in the aeronautics field. ANSI and S.A.E. tables do not consider these factors when calculating the load characteristics of spline couplings. Other design requirements may also restrict the configuration of a spline coupling.
Applications
Spline couplings are a type of mechanical joint that connects two rotating shafts. Its two parts engage teeth that transfer load. Although splines are commonly over-dimensioned, they are still prone to fatigue and static behavior. These properties also make them prone to wear and tear. Therefore, proper design and selection are vital to minimize wear and tear on splines. There are many applications of spline couplings.
A key design is based on the size of the shaft being joined. This allows for the proper spacing of the keys. A novel method of hobbing allows for the formation of tapered bases without interference, and the root of the keys is concentric with the axis. These features enable for high production rates. Various applications of spline couplings can be found in various industries. To learn more, read on.
FE based methodology can predict the wear rate of spline couplings by including the evolution of the coefficient of friction. This method can predict fretting wear from simple round-on-flat geometry, and has been calibrated with experimental data. The predicted wear rate is reasonable compared to the experimental data. Friction evolution in spline couplings depends on the spline geometry. It is also crucial to consider the lubrication condition of the splines.
Using a spline coupling reduces backlash and ensures proper alignment of mated components. The shaft's splined tooth form transfers rotation from the splined shaft to the internal splined member, which may be a gear or other rotary device. A spline coupling's root strength and torque requirements determine the type of spline coupling that should be used.
The spline root is usually flat and has a crown on one side. The crowned spline has a symmetrical crown at the centerline of the face-width of the spline. As the spline length decreases toward the ends, the teeth are becoming thinner. The tooth diameter is measured in pitch. This means that the male spline has a flat root and a crowned spline.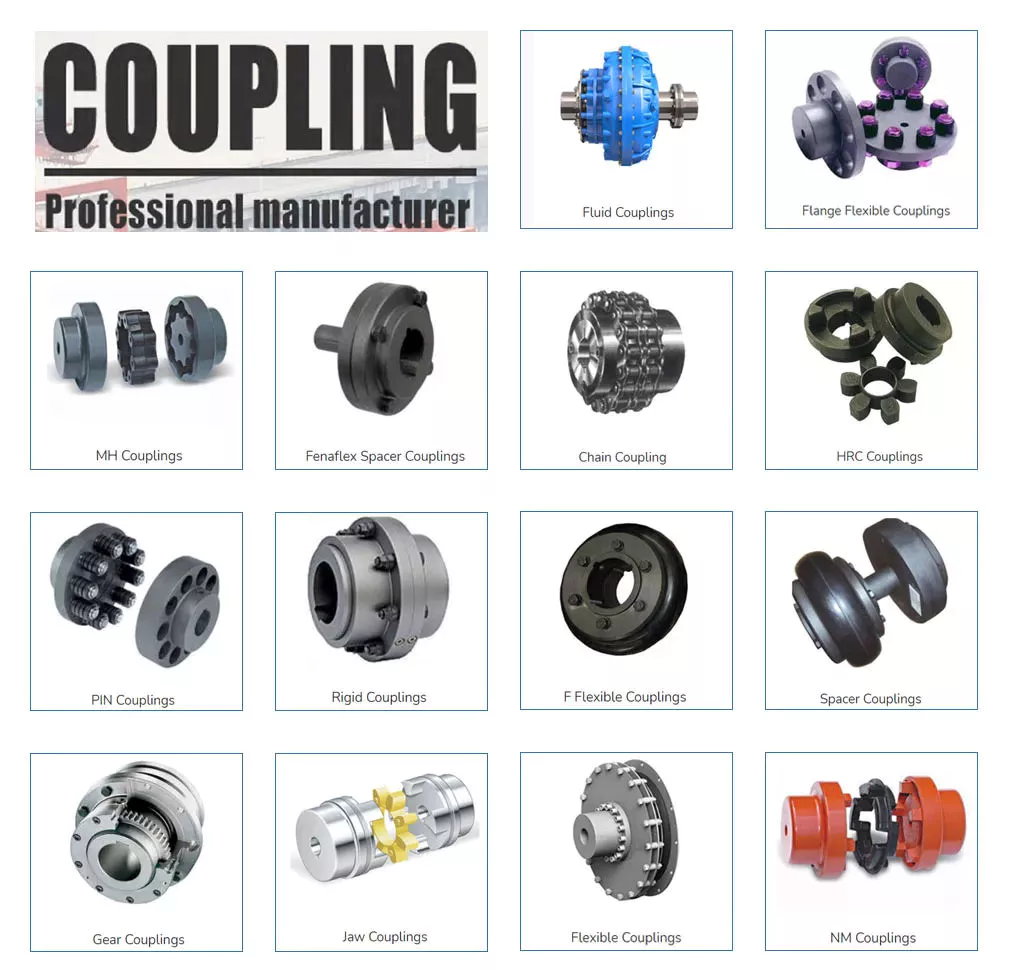 Predictability
Spindle couplings are used in rotating machinery to connect two shafts. They are composed of two parts with teeth that engage each other and transfer load. Spline couplings are commonly over-dimensioned and are prone to static and fatigue behavior. Wear phenomena are also a common problem with splines. To address these issues, it is essential to understand the behavior and predictability of these couplings.
Dynamic behavior of spline-rotor couplings is often unclear, particularly if the system is not integrated with the rotor. For example, when a misalignment is not present, the main response frequency is one X-rotating speed. As the misalignment increases, the system starts to vibrate in complex ways. Furthermore, as the shaft orbits depart from the origin, the magnitudes of all the frequencies increase. Thus, research results are useful in determining proper design and troubleshooting of rotor systems.
The model of misaligned spline couplings can be obtained by analyzing the stress-compression relationships between two spline pairs. The meshing force model of splines is a function of the system mass, transmitting torque, and dynamic vibration displacement. This model holds when the dynamic vibration displacement is small. Besides, the CZPT stepping integration method is stable and has high efficiency.
The slip distributions are a function of the state of lubrication, coefficient of friction, and loading cycles. The predicted wear depths are well within the range of measured values. These predictions are based on the slip distributions. The methodology predicts increased wear under lightly lubricated conditions, but not under added lubrication. The lubrication condition and coefficient of friction are the key factors determining the wear behavior of splines.



editor by CX 2023-05-24
Product Description
CNC Machining Forged Steel Driving/Worm/Pinion/Screw/Ball Mill//Rotary/Truck/Roll/Transmission/Crank/Axle/Spindle/Roller/ Spline/Gear Shaft
Product Disply
Process
Hot forging, die forging and Free forging 
Material
Carbon steel: 1571,1571,1035,1045,1055,Q235,Q345 etc.,
Alloy steel: 40Cr, 20CrMnTi, 20CrNiMo,35CrMn,42CrMo4 etc.,
Stainless steel, SS304,SS316 etc.
Aluminum 
Standard
ISO, DIN, ASTM, BS ect.
Weight
5kg – 5000kg
Applicable Machining Process
CNC Machining/ Lathing/ Milling/ Turning/ Boring/ Drilling/ Tapping/ Broaching/Reaming etc.
Machining Tolerance
0.02mm-0.1mm
Machined Surface Quality
Ra 0.8-Ra3.2 according to customer requirement
Applicable Heat Treatment
Normalization , quenching and tempering, Case
 Hardening, Nitriding, Carbon Nitriding,
Applicable Finish Surface Treatment
Shot/sand blast, polishing, Surface passivation, Powder coating, E- Coating, Chromate Plating, zinc-plate, Dacromat, Painting,
Testing equipment
Supersonic inspection machine, Supersonic flaw detecting machine , physics and chemical analysis.
Packing
Wooden cases or according to customers' needs
MOQ of mass production
10 pieces
Q: What do I need for offering a quote ?
A: Please offer us 2D or 3D drawings (with material, dimension, tolerance, surface treatment and other technical requirement etc.) ,quantity, application or samples. Then we will quote the best price within 24h.
Q: What is your MOQ?
A: MOQ depends on our client's needs, besides,we welcome trial order before mass-production.
Q: What is the production cycle?
A: It varies a lot depending on product dimension,technical requirements and quantity. We always try to meet customers' requirement by adjusting our workshop schedule.
Q: What kind of payment terms do you accept?
A.: T/T, L/C, Escrow, Paypal, western union, etc.
Q: Is it possible to know how is my product going on without visiting your company?
A: We will offer a detailed products schedule and send weekly reports with digital pictures and videos which show the machining progress.
| | |
| --- | --- |
| Material: | Alloy Steel |
| Load: | Drive Shaft |
| Stiffness & Flexibility: | Flexible Shaft |
| Journal Diameter Dimensional Accuracy: | IT01-IT5 |
| Axis Shape: | Straight Shaft |
| Shaft Shape: | Real Axis |
Customization:

Available

|

Customized Request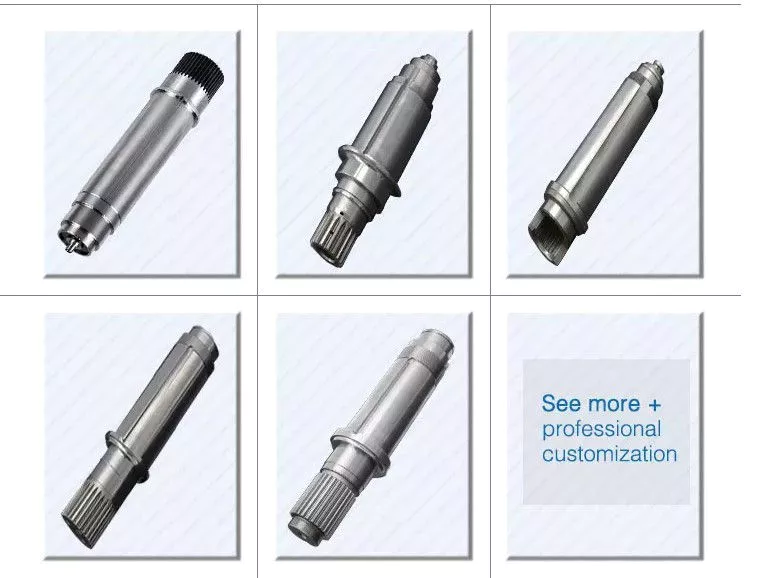 The Benefits of Spline Couplings for Disc Brake Mounting Interfaces
Spline couplings are commonly used for securing disc brake mounting interfaces. Spline couplings are often used in high-performance vehicles, aeronautics, and many other applications. However, the mechanical benefits of splines are not immediately obvious. Listed below are the benefits of spline couplings. We'll discuss what these advantages mean for you. Read on to discover how these couplings work.
Disc brake mounting interfaces are splined
There are two common disc brake mounting interfaces – splined and six-bolt. Splined rotors fit on splined hubs; six-bolt rotors will need an adapter to fit on six-bolt hubs. The six-bolt method is easier to maintain and may be preferred by many cyclists. If you're thinking of installing a disc brake system, it is important to know how to choose the right splined and center lock interfaces.
Aerospace applications
The splines used for spline coupling in aircraft are highly complex. While some previous researches have addressed the design of splines, few publications have tackled the problem of misaligned spline coupling. Nevertheless, the accurate results we obtained were obtained using dedicated simulation tools, which are not commercially available. Nevertheless, such tools can provide a useful reference for our approach. It would be beneficial if designers could use simple tools for evaluating contact pressure peaks. Our analytical approach makes it possible to find answers to such questions.
The design of a spline coupling for aerospace applications must be accurate to minimize weight and prevent failure mechanisms. In addition to weight reduction, it is necessary to minimize fretting fatigue. The pressure distribution on the spline coupling teeth is a significant factor in determining its fretting fatigue. Therefore, we use analytical and experimental methods to examine the contact pressure distribution in the axial direction of spline couplings.
The teeth of a spline coupling can be categorized by the type of engagement they provide. This study investigates the position of resultant contact forces in the teeth of a spline coupling when applied to pitch diameter. Using FEM models, numerical results are generated for nominal and parallel offset misalignments. The axial tooth profile determines the behavior of the coupling component and its ability to resist wear. Angular misalignment is also a concern, causing misalignment.
In order to assess wear damage of a spline coupling, we must take into consideration the impact of fretting on the components. This wear is caused by relative motion between the teeth that engage them. The misalignment may be caused by vibrations, cyclical tooth deflection, or angular misalignment. The result of this analysis may help designers improve their spline coupling designs and develop improved performance.
CZPT polyimide, an abrasion-resistant polymer, is a popular choice for high-temperature spline couplings. This material reduces friction and wear, provides a low friction surface, and has a low wear rate. Furthermore, it offers up to 50 times the life of metal on metal spline connections. For these reasons, it is important to choose the right material for your spline coupling.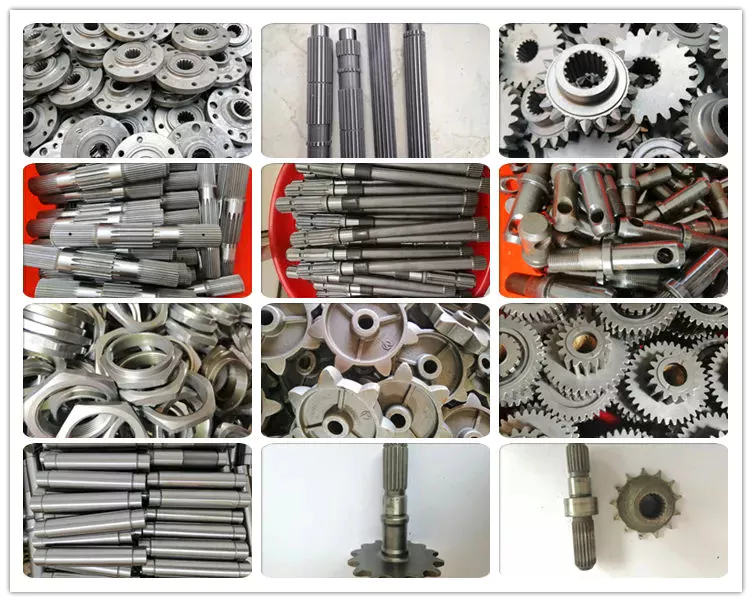 High-performance vehicles
A spline coupler is a device used to connect splined shafts. A typical spline coupler resembles a short pipe with splines on either end. There are two basic types of spline coupling: single and dual spline. One type attaches to a drive shaft, while the other attaches to the gearbox. While spline couplings are typically used in racing, they're also used for performance problems.
The key challenge in spline couplings is to determine the optimal dimension of spline joints. This is difficult because no commercial codes allow the simulation of misaligned joints, which can destroy components. This article presents analytical approaches to estimating contact pressures in spline connections. The results are comparable with numerical approaches but require special codes to accurately model the coupling operation. This research highlights several important issues and aims to make the application of spline couplings in high-performance vehicles easier.
The stiffness of spline assemblies can be calculated using tooth-like structures. Such splines can be incorporated into the spline joint to produce global stiffness for torsional vibration analysis. Bearing reactions are calculated for a certain level of misalignment. This information can be used to design bearing dimensions and correct misalignment. There are three types of spline couplings.
Major diameter fit splines are made with tightly controlled outside diameters. This close fit provides concentricity transfer from the male to the female spline. The teeth of the male spline usually have chamfered tips and clearance with fillet radii. These splines are often manufactured from billet steel or aluminum. These materials are renowned for their strength and uniform grain created by the forging process. ANSI and DIN design manuals define classes of fit.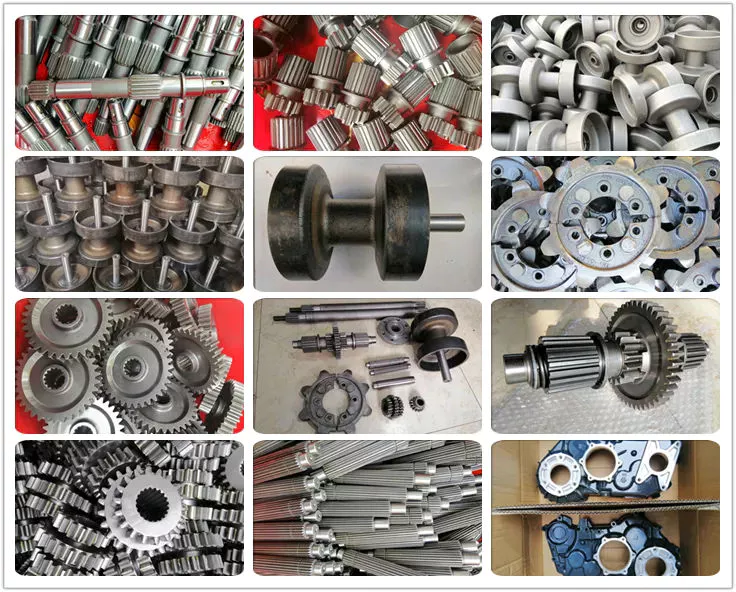 Disc brake mounting interfaces
A spline coupling for disc brake mounting interfaces is a type of hub-to-brake-disc mount. It is a highly durable coupling mechanism that reduces heat transfer from the disc to the axle hub. The mounting arrangement also isolates the axle hub from direct contact with the disc. It is also designed to minimize the amount of vehicle downtime and maintenance required to maintain proper alignment.
Disc brakes typically have substantial metal-to-metal contact with axle hub splines. The discs are held in place on the hub by intermediate inserts. This metal-to-metal contact also aids in the transfer of brake heat from the brake disc to the axle hub. Spline coupling for disc brake mounting interfaces comprises a mounting ring that is either a threaded or non-threaded spline.
During drag brake experiments, perforated friction blocks filled with various additive materials are introduced. The materials included include Cu-based powder metallurgy material, a composite material, and a Mn-Cu damping alloy. The filling material affects the braking interface's wear behavior and friction-induced vibration characteristics. Different filling materials produce different types of wear debris and have different wear evolutions. They also differ in their surface morphology.
Disc brake couplings are usually made of two different types. The plain and HD versions are interchangeable. The plain version is the simplest to install, while the HD version has multiple components. The two-piece couplings are often installed at the same time, but with different mounting interfaces. You should make sure to purchase the appropriate coupling for your vehicle. These interfaces are a vital component of your vehicle and must be installed correctly for proper operation.
Disc brakes use disc-to-hub elements that help locate the forces and displace them to the rim. These elements are typically made of stainless steel, which increases the cost of manufacturing the disc brake mounting interface. Despite their benefits, however, the high braking force loads they endure are hard on the materials. Moreover, excessive heat transferred to the intermediate elements can adversely affect the fatigue life and long-term strength of the brake system.



editor by CX 2023-04-23
Situation: New
Guarantee: 1 Yr
Applicable Industries: Resorts, Garment Retailers, Developing Material Retailers, Manufacturing Plant, Machinery Fix Shops, Foods & Beverage Manufacturing unit, Farms, Cafe, Home Use, Retail, Meals Shop, Printing Stores, Design works , Strength & Mining, Foods & Beverage Shops, Other
Showroom Place: None
Movie outgoing-inspection: Supplied
Machinery Examination Report: Presented
Advertising Kind: Ordinary Solution
Sort: Shafts
Use: Tractor and Tractor Put into action
Item Title: T4 Agricultural Tractor Cast Extensive Angle Joint 23.8*ninety one-27*seventy four.6
Use: Tractors and Farm Implements
Cross Package: 27*seventy four.six
Certificate: CE, ISO and TS
Processing of Tube: Cold-Drawn
Tractor Finish Yoke: 4.0501B
Implements Finish Yoke: RA1.04B
Tubes: Triangle Tubes
Coloration: Yellow Spraying
WA Cross Kit: 23.8*ninety one-27*74.six
Following Guarantee Provider: Video clip complex support, On the web assist, Spare parts
Nearby Service Location: None
Packaging Particulars: Plastic bag+ Woodencase + According to Customer's request
Port: ZheJiang or HangZhou
| | |
| --- | --- |
| Model Amount | T4 995 WA RA1.04B with Yellow Straight Cover |
| Function | Drive Shaft Elements & Electrical power Transmission |
| Use | Kinds of Tractors & Farm Implements |
| Brand Name | 9K |
| Yoke Type | Double press pin, Pto shaft adaptor vast angle U joint common agricultural equipment tractor gearbox equipment box generate shaft power get off Bolt pins,Split pins,Thrust pin,Swift launch,Ball attachment,Collar….. |
| Processing Of Yoke | Forging |
| Plastic Cover | YWBWYSBSEtc |
| Color | GreenOrangeYellowBlack Ect. |
| Series | T1-T10 L1-L6S6-S1010HP-150HP with SA,RA,SB,SFF,WA,CV And so forth |
| Tube Sort | Lemon, great good quality Manufacturing unit immediate provide worm gearbox 3000rpm mini worm gearbox Trianglar,Star,Sq.,Hexangular,Spline,Particular Ect |
| Processing Of Tube | Cold drawn |
| Spline Sort | 1 1/8″ Z61 3/8″ Z6 1 3/8″ Z21 1 3/4″ Z20 1 3/4″ Z6 8-38*32*6 8-forty two*36*7 8-forty eight*forty two*8 |
| Place of Origin | HangZhou, China (Mainland) |
ZHangZhoug Jiukai Travel Shaft Co., Ltd. situated in Changan Industrial Park HangZhou Town, 2 several hours to the Xihu (West Lake) Dis. Airport and 1 hour to the Xihu (West Lake) Dis. Airport & CZPT brand name 17Bar LGCY-1817 Diesel Motor Portable Screw air compressor the East of HangZhou Station,Coated much more than twelve,000 m² with over one hundred individuals on staff. We're specialised in establishing,manufacturing and advertising PTO Shaft, Industrial Cardan Shaft, Vehicle Driveshaft, U-Joint Coupling Shaft and Common Joint etc. The yearly turnover is sixty million RMB, 9 Million Pounds,and It's escalating yr by year. Our items received great popularity from Europe, American, Asia, Australia, and North American customers. And we are the top3 skilled OEM supplier for several manufacturing unit of Agricultural Implements in domestic market. Jiukai Driveshaft insisted our "QDP" rules : High quality initial, Deliver swiftly , Value Competitive. We presently got the CE, TS/16949, Alloy metal higher precision bevel equipment shaft ISO9001 Certificates and with systematic production equipments and QC group to ensure our top quality and supply. We warmly welcome each and every pal to pay a visit to us and create the mutual helpful extended-expression connection cooperation.
What Are the Advantages of a Splined Shaft?
If you are looking for the right splined shaft for your machine, you should know a few important things. First, what type of material should be used? Stainless steel is usually the most appropriate choice, because of its ability to offer low noise and fatigue failure. Secondly, it can be machined using a slotting or shaping machine. Lastly, it will ensure smooth motion. So, what are the advantages of a splined shaft?
Stainless steel is the best material for splined shafts
When choosing a splined shaft, you should consider its hardness, quality, and finish. Stainless steel has superior corrosion and wear resistance. Carbon steel is another good material for splined shafts. Carbon steel has a shallow carbon content (about 1.7%), which makes it more malleable and helps ensure smooth motion. But if you're not willing to spend the money on stainless steel, consider other options.
There are two main types of splines: parallel splines and crowned splines. Involute splines have parallel grooves and allow linear and rotary motion. Helical splines have involute teeth and are oriented at an angle. This type allows for many teeth on the shaft and minimizes the stress concentration in the stationary joint.
Large evenly spaced splines are widely used in hydraulic systems, drivetrains, and machine tools. They are typically made from carbon steel (CR10) and stainless steel (AISI 304). This material is durable and meets the requirements of ISO 14-B, formerly DIN 5463-B. Splined shafts are typically made of stainless steel or C45 steel, though there are many other materials available.
Stainless steel is the best material for a splined shaft. This metal is also incredibly affordable. In most cases, stainless steel is the best choice for these shafts because it offers the best corrosion resistance. There are many different types of splined shafts, and each one is suited for a particular application. There are also many different types of stainless steel, so choose stainless steel if you want the best quality.
For those looking for high-quality splined shafts, CZPT Spline Shafts offer many benefits. They can reduce costs, improve positional accuracy, and reduce friction. With the CZPT TFE coating, splined shafts can reduce energy and heat buildup, and extend the life of your products. And, they're easy to install – all you need to do is install them.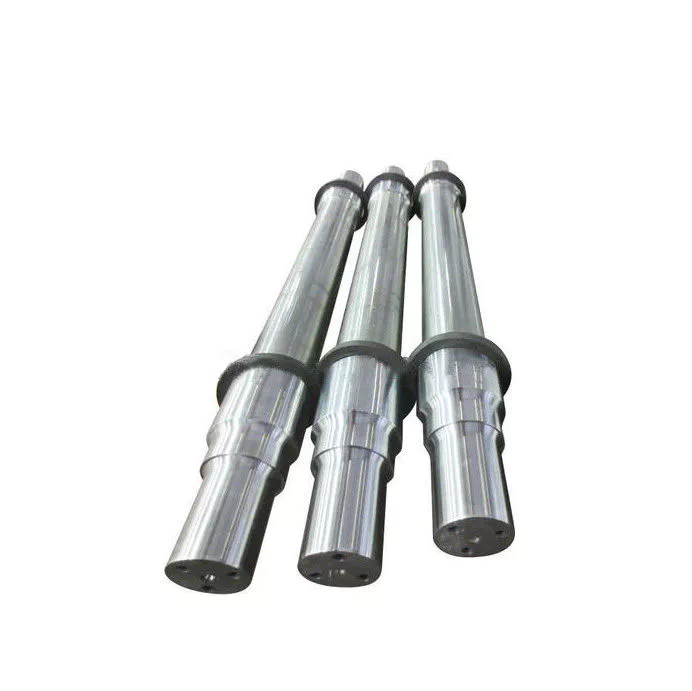 They provide low noise, low wear and fatigue failure
The splines in a splined shaft are composed of two main parts: the spline root fillet and the spline relief. The spline root fillet is the most critical part, because fatigue failure starts there and propagates to the relief. The spline relief is more susceptible to fatigue failure because of its involute tooth shape, which offers a lower stress to the shaft and has a smaller area of contact.
The fatigue life of splined shafts is determined by measuring the S-N curve. This is also known as the Wohler curve, and it is the relationship between stress amplitude and number of cycles. It depends on the material, geometry and way of loading. It can be obtained from a physical test on a uniform material specimen under a constant amplitude load. Approximations for low-alloy steel parts can be made using a lower-alloy steel material.
Splined shafts provide low noise, minimal wear and fatigue failure. However, some mechanical transmission elements need to be removed from the shaft during assembly and manufacturing processes. The shafts must still be capable of relative axial movement for functional purposes. As such, good spline joints are essential to high-quality torque transmission, minimal backlash, and low noise. The major failure modes of spline shafts include fretting corrosion, tooth breakage, and fatigue failure.
The outer disc carrier spline is susceptible to tensile stress and fatigue failure. High customer demands for low noise and low wear and fatigue failure makes splined shafts an excellent choice. A fractured spline gear coupling was received for analysis. It was installed near the top of a filter shaft and inserted into the gearbox motor. The service history was unknown. The fractured spline gear coupling had longitudinally cracked and arrested at the termination of the spline gear teeth. The spline gear teeth also exhibited wear and deformation.
A new spline coupling method detects fault propagation in hollow cylindrical splined shafts. A spline coupling is fabricated using an AE method with the spline section unrolled into a metal plate of the same thickness as the cylinder wall. In addition, the spline coupling is misaligned, which puts significant concentration on the spline teeth. This further accelerates the rate of fretting fatigue and wear.
A spline joint should be lubricated after 25 hours of operation. Frequent lubrication can increase maintenance costs and cause downtime. Moreover, the lubricant may retain abrasive particles at the interfaces. In some cases, lubricants can even cause misalignment, leading to premature failure. So, the lubrication of a spline coupling is vital in ensuring proper functioning of the shaft.
The design of a spline coupling can be optimized to enhance its wear resistance and reliability. Surface treatments, loads, and rotation affect the friction properties of a spline coupling. In addition, a finite element method was developed to predict wear of a floating spline coupling. This method is feasible and provides a reliable basis for predicting the wear and fatigue life of a spline coupling.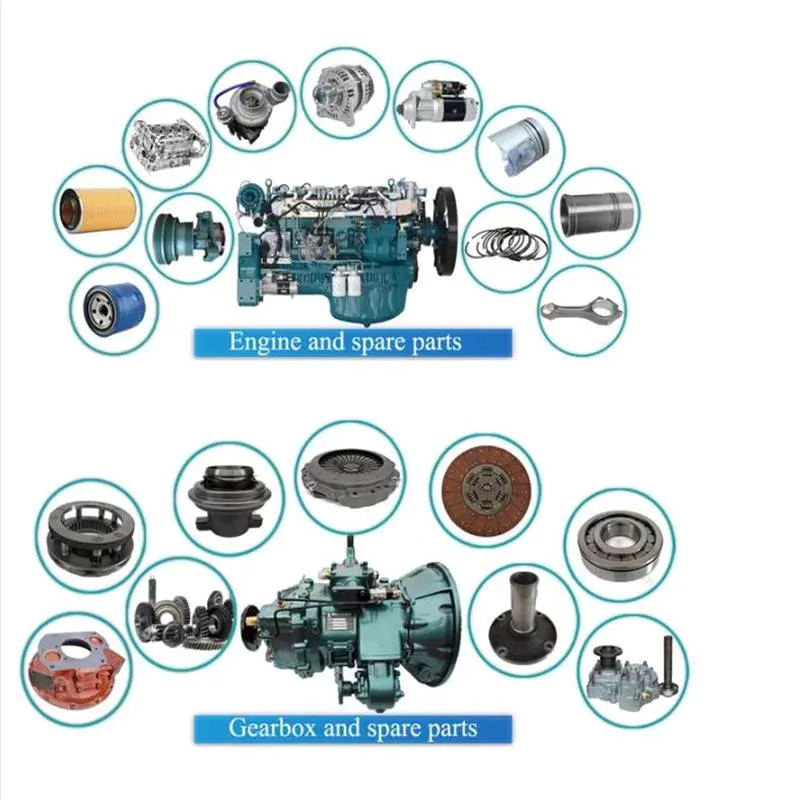 They can be machined using a slotting or shaping machine
Machines can be used to shape splined shafts in a variety of industries. They are useful in many applications, including gearboxes, braking systems, and axles. A slotted shaft can be manipulated in several ways, including hobbling, broaching, and slotting. In addition to shaping, splines are also useful in reducing bar diameter.
When using a slotting or shaping machine, the workpiece is held against a pedestal that has a uniform thickness. The machine is equipped with a stand column and limiting column (Figure 1), each positioned perpendicular to the upper surface of the pedestal. The limiting column axis is located on the same line as the stand column. During the slotting or shaping process, the tool is fed in and out until the desired space is achieved.
One process involves cutting splines into a shaft. Straddle milling, spline shaping, and spline cutting are two common processes used to create splined shafts. Straddle milling involves a fixed indexing fixture that holds the shaft steady, while rotating milling cutters cut the groove in the length of the shaft. Several passes are required to ensure uniformity throughout the spline.
Splines are a type of gear. The ridges or teeth on the drive shaft mesh with grooves in the mating piece. A splined shaft allows the transmission of torque to a mate piece while maximizing the power transfer. Splines are used in heavy vehicles, construction, agriculture, and massive earthmoving machinery. Splines are used in virtually every type of rotary motion, from axles to transmission systems. They also offer better fatigue life and reliability.
Slotting or shaping machines can also be used to shape splined shafts. Slotting machines are often used to machine splined shafts, because it is easier to make them with these machines. Using a slotting or shaping machine can result in splined shafts of different sizes. It is important to follow a set of spline standards to ensure your parts are manufactured to the highest standards.
A milling machine is another option for producing splined shafts. A spline shaft can be set up between two centers in an indexing fixture. Two side milling cutters are mounted on an arbor and a spacer and shims are inserted between them. The arbor and cutters are then mounted to a milling machine spindle. To make sure the cutters center themselves over the splined shaft, an adjustment must be made to the spindle of the machine.
The machining process is very different for internal and external splines. External splines can be broached, shaped, milled, or hobbed, while internal splines cannot. These machines use hard alloy, but they are not as good for internal splines. A machine with a slotting mechanism is necessary for these operations.



editor by czh 2023-02-22